U.S. Energy Department Launches Tool to Expedite Residential Solar Permitting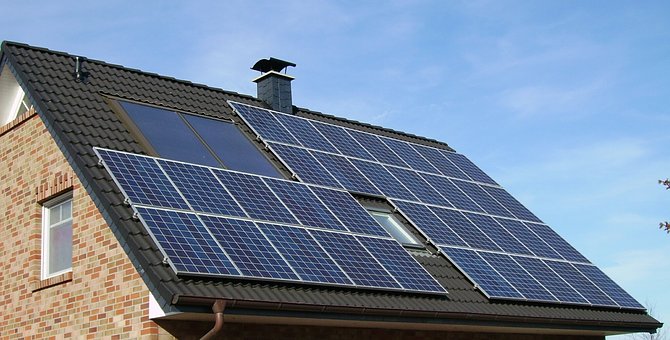 The U.S. Energy Department on July 15 launched a free web-based platform that gives local governments the ability to fast-track review and approval of residential solar installation permits. The Solar Automated Permit Processing Plus, or SolarAPP+, aims to reduce barriers to solar deployment, spur economic development, and support renewables energy goals. The tool, developed by the National Renewable Energy Laboratory, provides solar contractors with a standardized, automated permitting process for residential installations.
Although the cost of solar power has declined 90 percent over the past decade, the soft costs of installations remain a significant barrier for residential homes interested in , particularly the costs incurred by delays in obtaining rooftop solar installations permits. SolarAPP+ makes it easier for homeowners to install solar by cutting bureaucratic barriers and reducing soft costs to installation, such as obtaining rooftop solar permits. The department seeks to standardize the permitting process nationwide by reviewing applications for code compliance and identifying permits that meet the right specifications. The new tool automatically conducts code compliance checks to ensure safety and provides a standardized inspection checklist to verify compliance.
Similar fast-track programs have been shown to increase solar installations by 600 percent. SolarAPP+ ran a pilot program in four communities in Arizona and California and the results were positive in all four. In Tucson, Arizona, for example, the app reduced permitting time from 20 to zero business days.
Speeding up the permitting process would help achieve the Biden administration's clean energy goals, including the target for a 50 to 52 percent reduction in economy-wide net greenhouse gas pollution by 2030, relative to 2005 levels. States with renewable portfolio standards, particularly those that have solar carve-outs, and states with substantial solar potential also stand to benefit from streamlined permitting processes.
The department intends to get commitments from 125 local governments to sign up to learn more about SolarAPP+ by the end of September 2021.
---
Enerknol Pulses like this one are powered by the Enerknol Platform the first comprehensive database for real-time energy policy tracking. Sign up for a free trial below for access to key regulatory data and deep industry insights across the energy spectrum.
ACCESS FREE TRIAL