U.S. Energy Secretary Rick Perry to Step Down This Year Amid Ukraine Scandal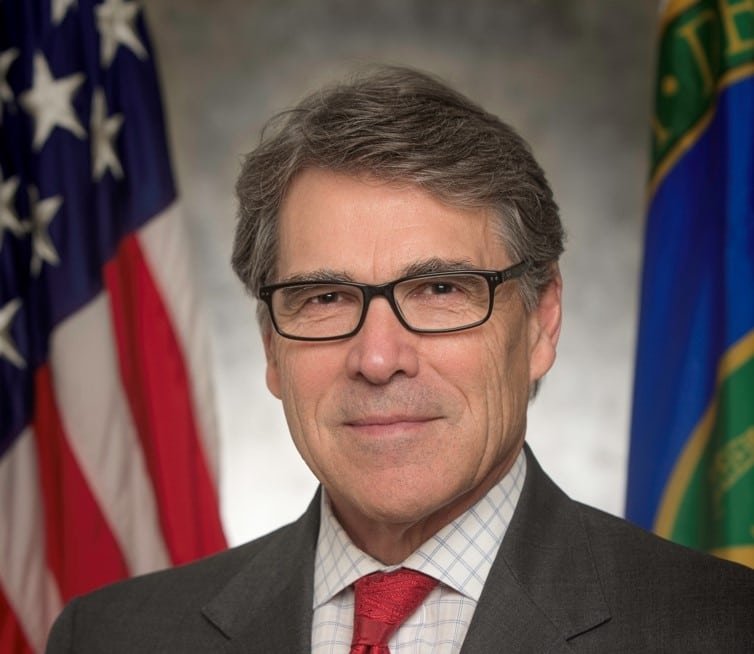 U.S. Energy Secretary Rick Perry announced his resignation on Oct. 17 amid a Democratic-led impeachment inquiry into President Donald Trump's actions to pressure the Ukraine government to investigate his political opponent Joe Biden. The Energy Department wrote to House Committees that it would not comply with a subpoena demanding Ukraine-related documents, arguing that the House has not authorized the probe. Trump announced on Twitter that he has nominated Deputy Energy Secretary Dan Brouillette to replace Perry.
The House Intelligence, Oversight and Foreign Affairs committees are investigating the extent to which Trump jeopardized national security by pressing Ukraine to interfere with the 2020 election and by withholding congressional assistance to help Ukraine to counter Russian aggression. Perry traveled to Ukraine in May for Ukrainian President Volodymyr Zelenskiy's inauguration, and the committees have subpoenaed documents related to his role in U.S. energy policy in Ukraine. Democrats have raised questions about Perry's efforts to press for a change in the management structure at a Ukrainian state-owned energy company to get Ukrainian officials to interfere in the election.
Prior to joining the Energy Department in 2017, Perry served as the 47th Governor of Texas. Perry's tenure as energy secretary was mainly focused on fossil fuels and nuclear energy. He championed natural gas exports, calling for increased export capacity to spread the "freedom gas" throughout the world by giving U.S. allies a diverse and affordable source of clean energy. Perry cited cybersecurity and artificial intelligence as his main accomplishments, having established separate offices for those efforts. The department's efforts to review whether renewables are accelerating coal and nuclear retirements drew opposition from trade groups and renewable interests. Earlier this year, the Federal Energy Regulatory Commission ruled that there is no basis to adopt an Energy Department proposal to award payouts for coal power plants and nuclear reactors to compensate the generators for the resiliency they add to the nation's electric system.