U.S. EPA Keeps Power Plant Sulfur Dioxide Limits Unchanged, Citing Air Quality Improvements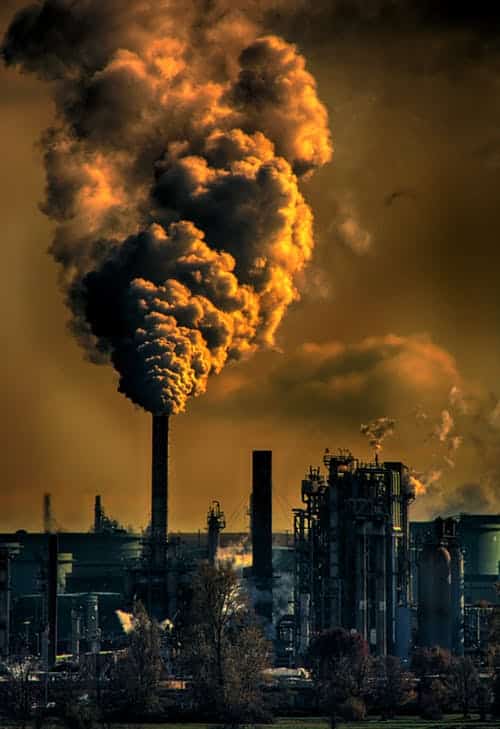 The U.S. Environmental Protection Agency announced Feb. 26 that it will not revise the existing standard for sulfur dioxide, a harmful pollutant emitted from coal-fired power plants and industrial sources, citing scientific evidence that found the current limits sufficient to protect public health. The existing standard, established in 2010 under the Obama administration, is 75 parts per billion. The agency said that sulfur dioxide levels in the U.S. dropped by over 85 percent from 1990 to 2017 as a result of technological advancements, initiatives under the Clean Air Act, as well as efforts by state, local, and tribal governments.
Last April, the EPA declined to revise standards for nitrogen dioxide, a pollutant emitted from cars as well as coal- and gas-fired power plants. The Trump administration issued a memo last year, directing the EPA to tie in economic, energy, and other actors in setting the pollution standards, as part of its initiative to promote manufacturing and job creation and cut back on rules seen as onerous to industry.
Sulfur dioxide and nitrogen dioxide are among six "criteria air pollutants" that EPA must review periodically and revise the standards to ensure requisite protection for public health.
---
Enerknol Pulses like this one are powered by the Enerknol Platform the first comprehensive database for real-time energy policy tracking. Sign up for a free trial below for access to key regulatory data and deep industry insights across the energy spectrum.
ACCESS FREE TRIAL