U.S. EPA Proposes to Repeal Obama-Era Methane Limits on Oil, Gas Industry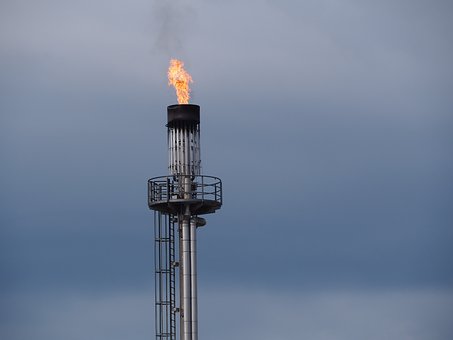 The U.S. Environmental Protection Agency on Aug. 29 proposed to reverse regulations put into place in 2016 to limit the emissions of methane, a potent global warming pollutant, during oil and natural gas drilling operations. The move follows a sweeping executive order that President Trump issued in 2017 to undo the prior administration's climate regulations and agency actions that potentially burden domestic energy development.
The agency proposed two actions to remove regulatory duplication in the 2016 New Source Performance Standards for the oil and gas industry. EPA estimates the proposed updates to save the oil and natural gas industry $17-$19 million a year.
The primary proposal would revoke methane emission limits from the production and processing segments, but keep the limits for ozone-forming volatile organic compounds, or VOCs. EPA said that separate methane standards are not necessary as VOC controls also cut methane emissions. The alternative proposal would rescind methane requirements that apply to all sources without removing sources from the transmission and storage segment.
The agency also is seeking comment on alternative interpretations of its authority to regulate pollutants under the Clean Air Act. Last year, the agency proposed changes to ease methane reporting and monitoring requirements at well sites and compressor stations.
The proposal opens a 60-day comment period.