U.S. Transportation Department Strengthens Safety Standards for Underground Natural Gas Storage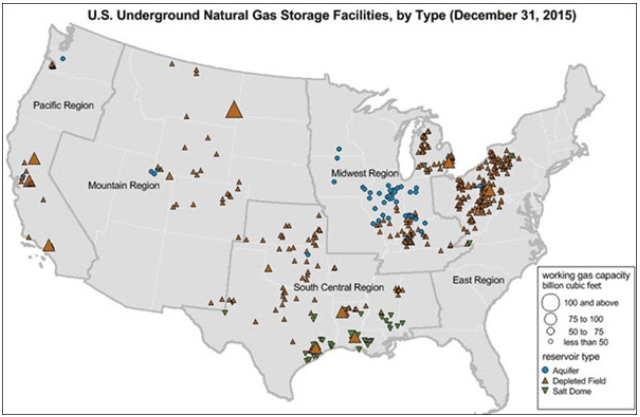 The U.S. Department of Transportation's Pipeline and Hazardous Materials Safety Administration issued a final rule addressing safety issues related to underground natural gas storage facilities, according to a Jan. 13 news release. The rule stems from legislation enacted in 2016 that directed the agency to establish minimum federal safety standards for these facilities, following a four-month gas leak from the disastrous blowout at the Aliso Canyon storage facility, California in October 2015. That incident resulted in the estimated release of 4.62 billion cubic feet of natural gas.
The new regulation addresses critical safety issues related to downhole facilities, including well integrity, wellbore tubing, and casing. The rule clarifies the threshold for reportable changes and events which require notification.
The agency incorporated the American Petroleum Institute's recommended practices that outline safety standards for several types of underground facilities and provide a minimum federal standard for inspection, enforcement, and training. The standards will apply to about 200 interstate facilities and serve as the minimum federal standard for about 200 intrastate facilities.