Virginia Adopts Rule to Cut Power Plant Emissions by 30 Percent Over Next Decade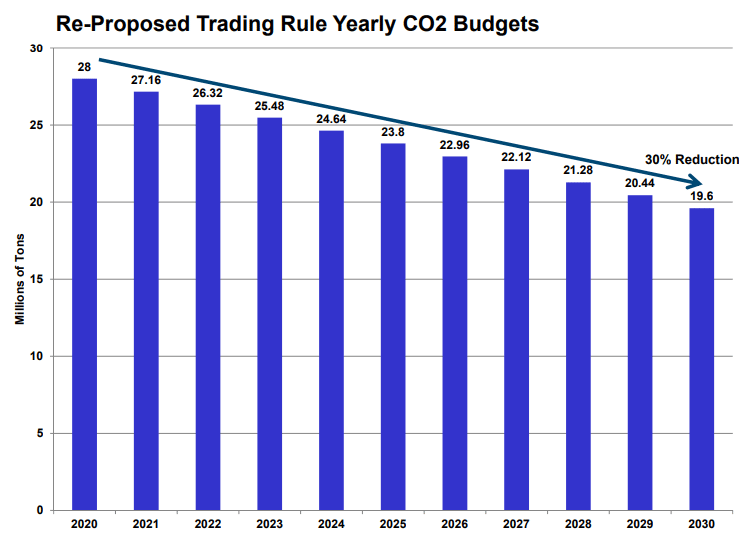 The Virginia State Air Pollution Control Board on April 19 approved a regulation to lower and cap carbon emissions from fossil fuel-fired power plants with more than 25 megawatts of generation capacity, starting in 2020. The rule will set an initial cap of 28 million tons of carbon dioxide. The agency said that the measure ensures that the state is "trading-ready" to allow for the use of market-based mechanisms and the trading of carbon allowances through a multi-state market.
Last October, the board endorsed a more stringent base budget of 28 million tons in 2020, resulting in additional emissions reductions of 5 million tons by 2030. Budgets for subsequent years decline by three percent a year. The agency proposed a tougher base instead of 33 million or 34 million tons proposed initially due to favorable forecast for current emissions. That projection was based on new air modeling from Virginia-specific data provided by the Regional Greenhouse Gas Initiative, or RGGI, a nine-state compact that established the nation's first mandatory emissions trading program.
The board said that Virginia will be the first southern state to regulate carbon pollution. The rule stems from a 2017 executive directive requiring the Virginia Department of Environmental Quality to develop a regulation that allows the use of a market-based program to cut power plant emissions.