Virginia Signs Largest State Renewable Energy Contract to Buy 420 Megawatts of Solar, Wind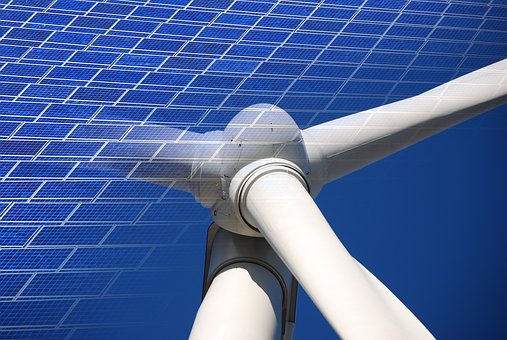 Democratic Governor Ralph Northam announced that Virginia entered into a contract with Dominion Energy Inc. to buy 420 megawatts of renewable energy to power state government facilities, according to an Oct. 18 news release. The agreement, which includes four new solar projects and Virginia's first onshore wind facility, will ensure that state agencies and institutions procure at least 30 percent of their electricity from renewable resources by 2022, meeting a goal set forth in an executive order issued last month.
The clean energy portfolio includes 345 megawatts of solar energy projects and 75 megawatts of wind energy, capable of powering more than 100,000 homes. The package, together with previously announced solar projects, can produce enough power to meet the equivalent of 45 percent of the state government's annual energy use, according to Dominion.
Northam signed an executive order last month, setting a goal for the state to produce 30 percent of its power from renewable energy resources by 2030 and transition to zero-carbon electricity by 2050. Legislation enacted last year set a goal of achieving 5.5 gigawatts of wind and solar by 2028. The new order requires at least 3 gigawatts of the target to be under development by 2022. Dominion has committed to annually procure up to 500 megawatts of utility-scale solar and onshore wind projects through competitive solicitations. The order sets a goal for up to 2.5 gigawatts of offshore wind to be fully developed on an accelerated timeline by 2026.