Williams Cancels Constitution Pipeline Project Citing Diminished Returns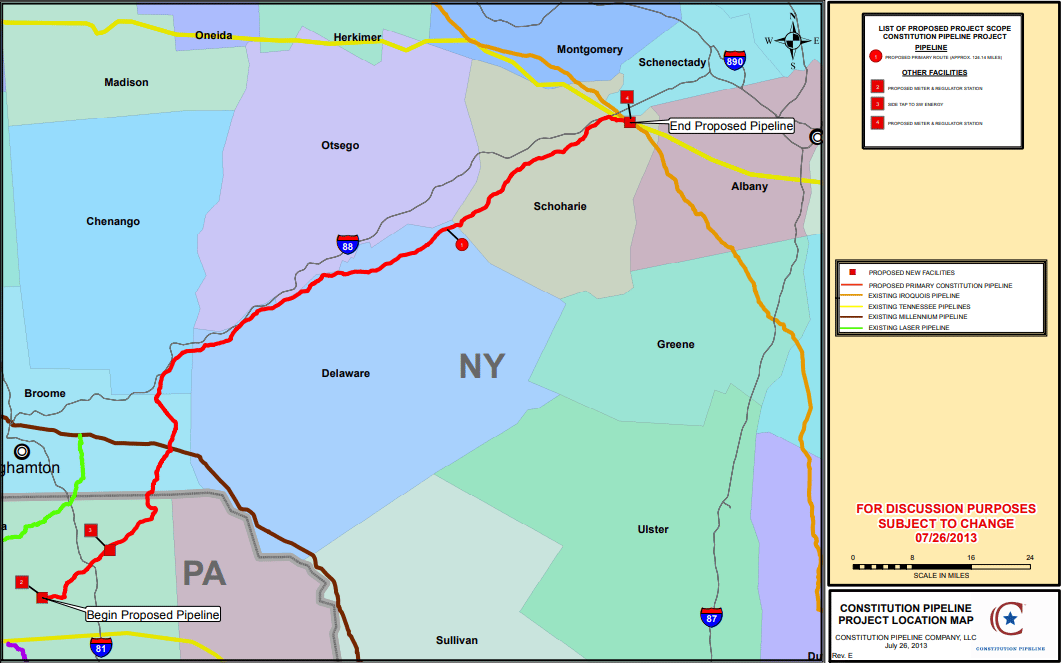 Williams Companies Inc. announced on Feb. 24 that it has halted investment in the proposed Constitution natural gas pipeline, which has been delayed for years due to regulatory setbacks and opposition from environmental groups. The project, designed to connect Pennsylvania and New York, won the Federal Energy Regulatory Commission's approval in December 2014, but has been stalled mainly due to regulatory hurdles over a New York water permit.
Williams noted that it received positive outcomes in recent court proceedings and permit applications, but "the underlying risk adjusted return for this greenfield pipeline project has diminished in such a way that further development is no longer supported." The company said that its existing pipeline network and expansions offer much better risk adjusted return compared to greenfield opportunities, which may be affected by ambiguous regulatory framework.
Last September, FERC ruled that New York waived its authority to decide on the water permit by failing to act within the one-year timeframe under the Clean Water Act, and reversed a 2018 order that upheld New York's permit denial.
The 125-mile pipeline was designed to transport 650,000 dekatherms per day of from the Marcellus shale in Pennsylvania to New York. Constitution is owned by subsidiaries of Williams, Cabot Oil & Gas Corp, Duke Energy Corp and AltaGas Ltd.