Ohio Court Rejects FirstEnergy's Lawsuit Opposing Referendum to Overturn Nuclear Subsidy Law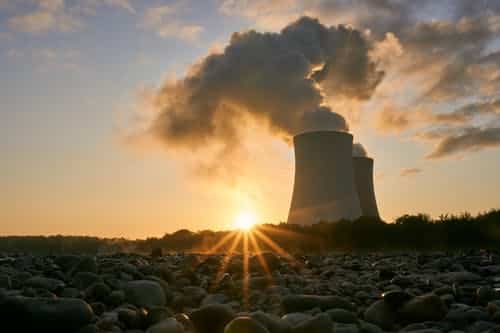 The Ohio Supreme Court on Nov. 27 dismissed FirstEnergy Solutions Corp.'s complaint against a referendum effort by Ohioans Against Corporate Bailouts to repeal legislation enacted in July to subsidize nuclear and coal plants. The court rejected the case for "lack of a justiciable controversy." The company argued that the rate increase resulting from the law constitutes a tax levy that is exempt from a referendum.
The law requires electric customers to pay new monthly surcharges from 2021 through 2027 to raise $150 million per year to subsidize FirstEnergy Solutions' ailing nuclear plants. The measure also scales back the state's renewable portfolio standard to 8.5 percent by 2026 from the previous level of 12.5 percent by 2027, and phases out the energy efficiency standards in 2020.
Ohioans Against Corporate Bailouts began the campaign soon after the law was enacted, but missed a deadline in October to gather enough signatures to include the measure in the 2020 ballot. A federal judge denied the group's request for more time to collect signatures, ruling that they must seek the state supreme court. The group alleged that it lost 38 of the 90 days for its campaign by requiring state approvals before signature gathering could begin.