Sweeping Outages Prompt Investigation into Role of Texas Grid Operator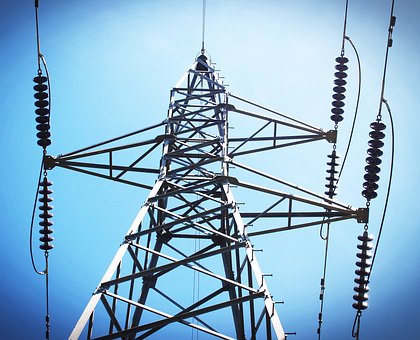 Texas Governor Greg Abbott on Feb. 16 declared the reform of the Electric Reliability Council of Texas, or ERCOT, an emergency item in the current legislative session, following rotating outages resulting from extreme winter weather brought about by a polar vortex which primarily affected the Midwest and Southern regions of the U.S.  Abbott directed the state legislature to conduct an investigation into ERCOT, which manages the electric grid for about 90 percent of the state.
ERCOT, on the morning of Feb. 19, announced that they are no longer in formal emergency status after five days' worth of efforts to restore power across Texas. ERCOT Senior Director of System Operations Dan Woodfin issued a statement citing sufficient energy generation to return to normal operating conditions. ERCOT also claims that "no additional outages" were needed overnight to keep power supply and demand balanced.
The Federal Regulatory Commission and the North American Electric Reliability Corporation have announced an inquiry into the operations of the bulk-power system during the extreme weather events experienced by the Midwest and South central states. Unlike other regional grid operators that function across multiple states, ERCOT is regulated by the Texas Public Utilities Commission and not FERC. Furthermore, Texas has a deregulated energy market. In ERCOT's energy-only market, generators depend on scarcity pricing to determine the need for new capacity.
On Feb.14, ERCOT called for rotating outages as it entered emergency conditions resulting from the polar vortex. About 30 gigawatts of generation was forced off the system the next day, and grid infrastructure across the state was damaged in some cases due to the severe cold.
By Feb.17, approximately 43 gigawatts of generation had been forced off the system. As of Feb. 19, about 34 gigawatts of generation is still forced off the system. Of this, 20 gigawatts are derived from thermal generation and 14 gigawatts from wind and solar.
Woodfin on Feb. 17 spoke of tireless efforts to "energize circuits as fast as we safely can." ERCOT's next news release, issued on the morning of Feb. 18, cited that customers that remain without power fall into one of three categories:
Areas out due to ice storm damage on the distribution system
Areas that were taken out of service due to the energy emergency load shed that need to be restored manually (i.e., sending a crew to the location to reenergize the line)
Large industrial facilities that voluntarily went offline to help during this energy emergency.
FERC Chairman Richard Glick issued a statement earlier this week assuring that the commission is in contact with MISO, SPP, and ERCOT and that commission staff is providing infrastructural expertise. Furthermore, Glick called for a deeper look into the root causes of this reliability failure.
ERCOT manages the flow of electricity to more than 26 million customers across the state of Texas and oversees a grid that connects over 46,500 miles of transmission lines and over 680 generation units.