EnerKnol: Easing Access to the Energy Information the Energy Markets Need
U.S. energy regulatory data is fragmented, inaccessible and cumbersome. And that's a problem.
Example: Wyoming just passed a new state law affecting transmission lines that cross the state.  Why should you care, sitting in your office high above NYC's bustling streets? There's a very good reason you should care. That ruling will jump transmission rates over four states, and you are developing wind farms in three of those states. If you don't adjust the agreements you're about to sign, your wind farms will start losing money.
A dilemma indeed. But how can you be expected to keep track of every energy-related law and regulation and regulatory decision in every locale, state and energy regulatory office in the nation?
Previously, that took an army of researchers. But now, the EnerKnol Data engine will do all that work for you.
COME HEAR FROM GAME-CHANGING STARTUP, ENERKNOL, ON HOW THEY ARE SOLVING THIS PROBLEM:

Date: Friday, August 14, 2015

Time: 8:00am – 10:00am

Organizer: Gelvin Stevenson, PhD

Sponsor Host: Crowell & Moring. LLP

Location: 590 Madison Ave. 22nd Floor (Southwest corner of 57th St)

Event Registration:  GIF of NYC Presents EnerKnol
Energy regulatory information is constantly changing and highly fragmented across thousands of government offices. Regulations are made—and constantly re-made—at the federal, state, regional and local levels. Market participants waste time and resources, miss investment opportunities, and increase compliance risk by not having efficient access to regulatory information that impacts energy markets.
And of course energy projects don't live in a vacuum. If you're in the energy markets, you also need to keep on top of EPA air and water regulations, Department of the Interior public lands regulations, and Department of Transportation materials safety and storage regulations. And what about endangered species? Import and export authorizations? FERC? And that's just on the federal level. Remember the regional carbon markets? State Utility Commissions?
EnerKnol Data aggregates and tracks, in real-time, the most important regulatory and legislative filings directly from the most relevant government agencies and offices in the United States. EnerKnol's algorithms zip through hundreds of thousands of government documents, find the pertinent filings that move markets, and present users with actionable data to make quick decisions. And it makes this data available to customers in real-time, on an easy-to-use data cloud platform.
Beyond just access to this government data, EnerKnol offers users the capability to customize the type of energy information most relevant for individual portfolios under saved profile types. It then provides – and organizes – filings, news, and in-house analysis on emissions markets, electric power, natural gas, oil and refined products, biofuels, solar, wind, hydropower, and more –  and incorporates this data into automatic e-mail alerts, to keep clients informed up-to-the-minute.
EnerKnol not only provides the information you need, but it packages it for you and sends you proprietary analysis of regulatory and legislative changes that impact you and your projects.
EnerKnol uniquely enables market participants to capitalize on the energy industry's biggest data problem.  
KEY ADVANTAGES:
Save time and money from accessing hundreds of energy industry regulators in a single place.
Increase control over, and ownership of, your investment risk via comprehensive energy regulatory data.
Get up and running quickly with preconfigured modules and methods for project monitoring and tracking.
Gain competitive edge with real time updates on regulatory events relevant to you.
Take full advantage of business opportunities generated by RFPs and other solicitation requests at the federal, state, and local levels.
Capabilities include customized profiles, multi-dimension searches (of over three million filings), automatic alerts and tracking, and market intelligence – where customers get not only easy access to primary documents, but also access to proprietary analyst reports generated by EnerKnol's in-house experts.
Disclaimer: The Greentech Investors Forum (GIF) is not soliciting funds for the presenting companies, nor is it encouraging parties to invest in them. We try to find good companies—not necessarily good investments. They have been advised on what is acceptable in terms of predicted results, but GIF takes no responsibility for what they actually do, say, or how they perform in the future.
Did I mention that EnerKnol also covers relevant news from our two neighbors—Mexico and Canada—both of which play major roles in US energy markets?
Launched only in 2013, EnerKnol is on a fast track. Join us to hear Founder and CEO Angelique Mercurio tell how they got to where they are and where they are going. Warning: Don't blink.
MEETING LOGISTICS

Security: If you need assistance at the Security Desk, please contact Ellen Reilly at (212) 223-4000 (first choice) or Gelvin Stevenson at 917-599-6089.

Cost: $50, payable online or at the door.  Cash or checks and credit cards accepted.

$25 for call-in. Registered call-ins will be emailed the call-in numbers and, if available, the slides to be presented.

$20 for students and faculty.

Agenda:

8:00 to 8:30  –     Networking

8:30 to 8:40  –     Introductions

8:40 to 9:10  –     Angelique Mercurio, Founder & CEO, EnerKnol

9:10 to 9:40  –     Bradford Radimer

9:40 to 10:00  –   Discussion

Register on Greentech Investors Forum's Eventbrite page or send your contact information to Gelvin Stevenson at gelvin.stevenson@gmail.com or 917-599-6089.
SPEAKER BIOS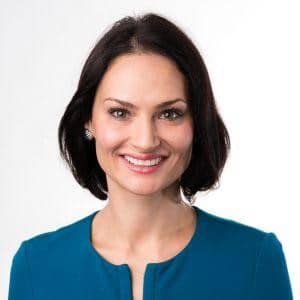 Angelique Mercurio
Founder & CEO, EnerKnol
Angelique Mercurio is the Founder and CEO of EnerKnol, the energy policy analytics startup recognized by the White House as "one of America's leading private sector innovators using open data to solve the nation's most pressing energy challenges".
 Prior to becoming a technology entrepreneur, Angelique cultivated her energy policy expertise on the commodities trading desk at Barclays Capital, where she launched US Environmental Markets research products and advised the firm's energy traders, hedge fund and corporate clients, private equity portfolio companies, and investment banking and regulatory affairs executives firmwide, on policy impacts to energy markets.  Her earlier career experience draws from a decade on Wall Street including equity analyst and investment banking roles at Citigroup, Merrill Lynch, and Lazard.
Angelique is passionate about is breaking down barriers to energy investment through efficient access to the critical regulatory information needed for investment decisions.  She speaks frequently on policy data issues at conferences and media appearances, and has been an author on more than 200 research publications to date.  Named one of New York's "Top Ten Energy Entrepreneurs", Angelique's work has been featured by numerous industry trade journals, as well as popular media outlets such as the Wall Street Journal, Crain's, Greentech Media, Cleantech IQ, Breaking Gov, CNBC and Fox Business news.
Angelique earned an MBA from MIT Sloan, and currently serves as the Director of Energy Programs for the MIT Alumni Club of NY.  She earned a BA in Economics from NYU, where she graduated cum laude in three years while working full time as a junior banker at Lazard.  In her spare time, she enjoys fostering homeless Chihuahuas.  She describes herself as "unreasonable".  Simply put, Angelique doesn't get stopped by "reasons".
Bradford Radimer
Enterprise Risk Management Consultant and a Senior Product Advisor at EnerKnol
Bradford Radimer is an Enterprise Risk Management Consultant with extensive industry experience in energy trading, risk control, electrical engineering, energy technology research, standards development, financial analysis, and human resource management in both regulated and unregulated industry organizations.
Prior to his work as an independent advisor, Brad was Director of Governance and Enterprise Risk Management at NRG Energy, where he developed and maintained governance policies and controls, developed processes and systems for policy compliance management, co-led the Committee of Chief Risk Officers (CCRO) to write the Standard for Risk Management Practices for ISO Participants, and performed risk analysis of incentive compensation programs.
His earlier roles at PSE&G included Director of Trading Operations, where he directed contract and credit negotiation for over 160 energy trading counterparties trading physical and financial, electric, gas, coal emissions and energy transportation; Manager of Finance and Controls of the Transmission Systems Department; and Systems Evaluation and Demonstrations of Research and Development Department.
Brad is an award-winning contributor to industry white papers on Market Clearing in the Energy Industry, and he is a member of the CCRO Committee on Clearing and a Senior Life Member of IEEE.