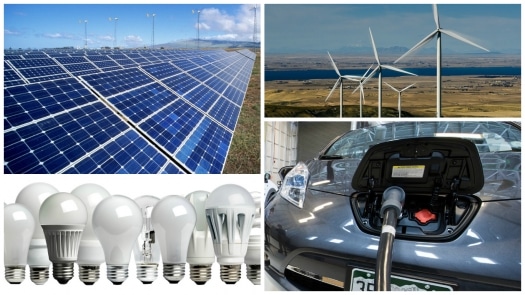 The Massachusetts Department of Energy Resources released the state's first energy plan on Dec. 12 that recommends a policy strategy that continues to bolster renewable energy, prioritizes energy efficiency and peak demand reductions, and support grid modernization and advanced technologies to meet the state's energy and emission goals.
The plan, required by a 2016 executive order, analyzes the state's energy supply and demand, and provides recommendations that policymakers could pursue transition cleaner future. The report calls for strategies to lower thermal sector consumption, boost consumer demand for energy efficiency, encourage switching to lower carbon fuels, and advance research efforts to develop clean heating fuels. The plan calls for a focus on cutting emissions in the thermal and transportation sectors and electrifying transportation and building heating through new technologies.
The state is pursuing efforts to bring 1,600 MW of offshore wind and a 9.45 terrawatt-hours of hydroelectric power online starting in 2023 pursuant to legislation enacted in 2016. Additional in-state renewable supply implemented through the Solar Massachusetts Renewable Target or SMART program which is expected to add 1,600 megawatts of solar power by 2022. In October, Massachusetts electric and gas utilities on unveiled a joint energy efficiency plan proposing an investment of $2.77 billion over three years from 2019 to 2021. The programs and core initiatives are designed to deliver benefits of at least $8.5 billion, more than double the program costs of $3.8 billion.
The 2008 Global Warming Solutions Act requires Massachusetts to lower emissions 80 percent below 1990 levels by 2050.