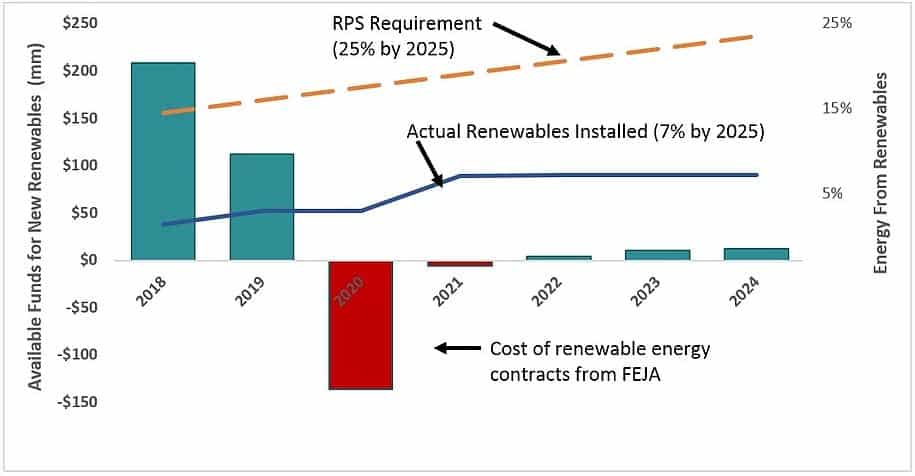 Illinois lawmakers are considering a bill known as the Path to 100, which would boost the state's renewable portfolio standard to 40 percent by 2030, up from the current 25 percent by 2025, as well as improve opportunities for utility-scale renewable projects to get approval and begin construction, putting the state on a path to 100 percent clean energy.
Introduced last month by Democratic Representative Will Davis and Democratic Senator Bill Cunningham, with strong support from an extensive alliance of clean energy businesses, the bill is intended as a follow-up to the Future Energy Jobs Act (FEJA), which provided funding for renewable energy, but failed to keep pace with demand for new projects. As a result of the lack of funding and a backlog of permits, Illinois currently generates less than 7 percent of its power from renewables, significantly below the requirement of 16 percent in 2020.
The Path to 100 Act would ensure that sufficient funding exists to fully implement its proposed portfolio standard goal, driving procurement of about 6 gigawatts of utility-scale solar, 6.5 gigawatts of new wind power and about 7,5 gigawatts of distributed solar generation. Under the Act, state energy regulators would also have to identify opportunities to pair energy storage with renewable energy development and create a statewide study to eliminate barriers for the storage.
In the aftermath of last year's Midterm elections, where Democrats flipped the governorship and maintained control of the legislature, the state is poised for an RPS upgrade. Democratic Governor J.B. Pritzke ran on a campaign to move towards 100 percent renewable energy supplies as well as on a commitment to achieve the goals of the Paris Climate agreement, an accord that seeks to reign in greenhouse gas emissions. The state's current RPS target was last updated in 2016 and includes a wind and solar carve-out of 18.75 percent and 15 percent of IOU sales, respectively, by 2025. The Democratic trifecta may usher a sharp pivot in energy policy from the previous legislature, which floated bills to create carve-outs for 'clean coal' and cutbacks to renewable energy procurement.