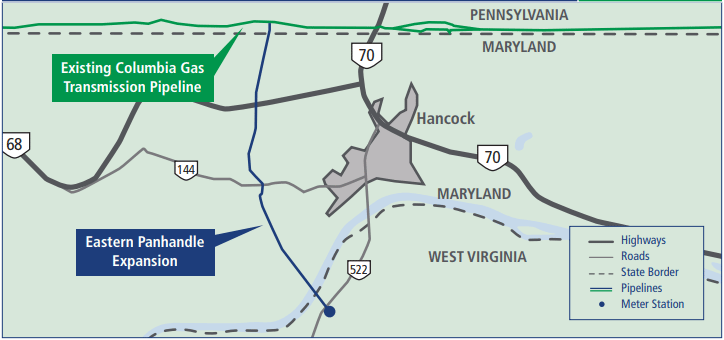 The Maryland Board of Public Works on Jan. 2 unanimously rejected a permit for Columbia Gas Transmission LLC to build a pipeline across the state to transport natural gas from Pennsylvania to West Virginia. Republican Gov. Larry Hogan joined Comptroller Peter Franchot and Treasurer Nancy Kopp to vote against an easement required to install a pipeline under the Western Maryland Rail Trail, which runs along the Potomac River.
The decision follows a Jan. 1 letter from a group of 62 lawmakers urging the board to reject the proposal. Given that Maryland passed a law banning hydraulic fracturing in 2017, the letter noted that the project is inconsistent with the state's energy policy and runs counter to the state's renewable energy goals. The pipeline would impact at least 10 wetlands and 19 streams in addition to the Potomac River, the letter explained.
The Chesapeake Climate Action Network called vote "dramatic and surprising," noting that Hogan announced a year ago of his plans to expand gas infrastructure across the state. The group expressed hope that the decision, which follows two years of intense opposition to the project, signals a shift in the state's energy policy.
The proposed Eastern Panhandle Expansion, designed to transport 47,500 dekatherms per day of natural gas, received approval from the Federal Energy Regulatory Commission and the Maryland Department of Natural Resources.
Columbia Gas Transmission is a subsidiary of TransCanada PipeLines Limited.