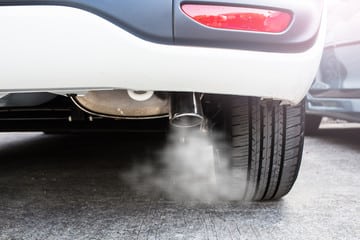 The Washington Department of Ecology adopted rules requiring new vehicles licensed in the state to continue meeting California's standards, steadily reducing the release of greenhouse gases through 2025, according to a Jan. 2 news release. Democratic Governor Jay Inslee underscored the need for "collective actions of states" even as the Trump administration tries to relax the standards at the national level.
Last September, the California Air Resources Board voted to preserve its more stringent auto emissions standards in a direct challenge to the Trump administration, which sought to ease the national standards and withdraw the state's ability to set its own stricter rules. The move came in response to the U.S. Environmental Protection agency's proposal to retain the fuel economy standards for cars and light-duty trucks at 37 miles per gallon from 2021 through 2026, rolling back a 2012 rule that called for reaching a 46.7 miles per gallon target in 2025.
Twelve other states and the District of Columbia have embraced California's standards and Colorado is in the process of adopting them. The Clean Air Act allows states to adopt national standards or California's stricter standards. Washington enacted a law in 2005 requiring the state to remain aligned with the higher standards.