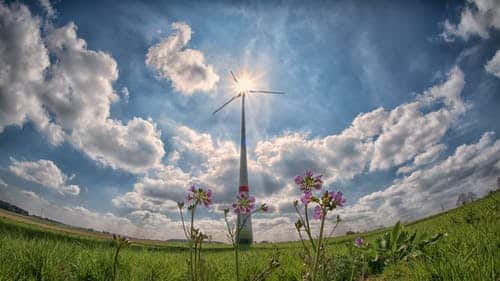 Southwestern Electric Power Company, a subsidiary of American Electric Power Company Inc., issued a request for proposals for 1.2 gigawatts of wind energy that would come online by Dec. 15, 2021, according to a Jan. 9 filing with the Louisiana Public Service Commission. The move comes six months after the company scrapped a $4.5-billion wind energy proposal. The company is seeking to acquire new or existing projects that qualify for at least 80 percent of the federal production tax credit. The projects must be located in Arkansas, Louisiana, Texas or Oklahoma, and connected to the Southwest Power Pool's grid. Proposals are due by March 1.
Last July, American Electric Power cancelled its proposed $4.5-billion, 2-gigawatt Wind Catcher Energy Connection Project in the Oklahoma Panhandle after it failed to clear the Texas Public Utility Commission. The project, which was scheduled to come online in 2020 and qualify for the federal tax incentives, would have been the nation's largest single-site wind farm. The proposal cleared Arkansas, Louisiana, and the Federal Energy Regulatory Commission, and was awaiting approval from Oklahoma, which also raised concerns over its costs to ratepayers.
Southwestern Electric Power said that its integrated resource plans call for increases in renewable energy, including wind and solar, over the next 20 years. The company currently has power purchase agreements for 469 megawatts of wind energy from Texas, Oklahoma, and Kansas.