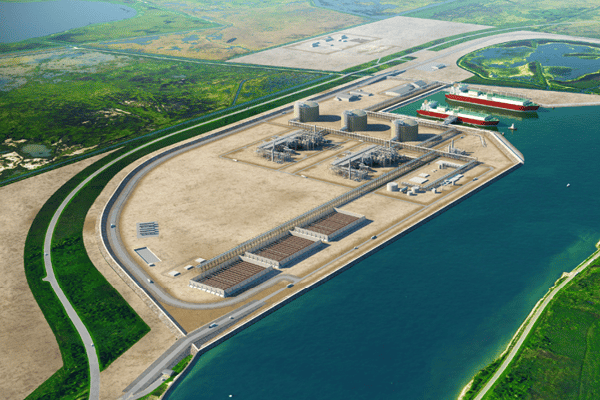 The US Federal Energy Regulatory Commission has granted authorization for Tellurian Inc.'s Driftwood LNG export project, a 27.6 million metric tons per year liquefaction facility in Louisiana, and the associated 96-mile pipeline connecting to the facility. The project is set to begin construction in 2019 and start operation in 2023.
Port Arthur LNG LLC, a subsidiary of Sempra Energy, also received authorization for its Port Arthur LNG project in Southeast Texas. The project will have a capacity of about 13.5 million metric tons each year and includes the 131-mile Louisiana Connector project and the nearly 35-mile Texas Connector pipeline, each with a capacity of 2 billion cubic feet per day.
Sempra plans to begin construction in the third quarter of 2019, with commercial operations anticipated in the fourth quarter of 2023. Sempra Energy announced last December that Polish Oil & Gas Company entered into a 20-year agreement to purchase LNG from Port Arthur and signed a memorandum of understanding with Korea Gas Corporation for potential participation in the project.
The U.S. is poised to become the third largest exporter of liquefied natural gas behind Australia and Qatar as export capacity is projected to reach 8.9 billion cubic feet per day by the end of this year, up from the current capacity of 3.6 billion cubic feet, according to a report from the U.S. Energy Information Administration published in December.