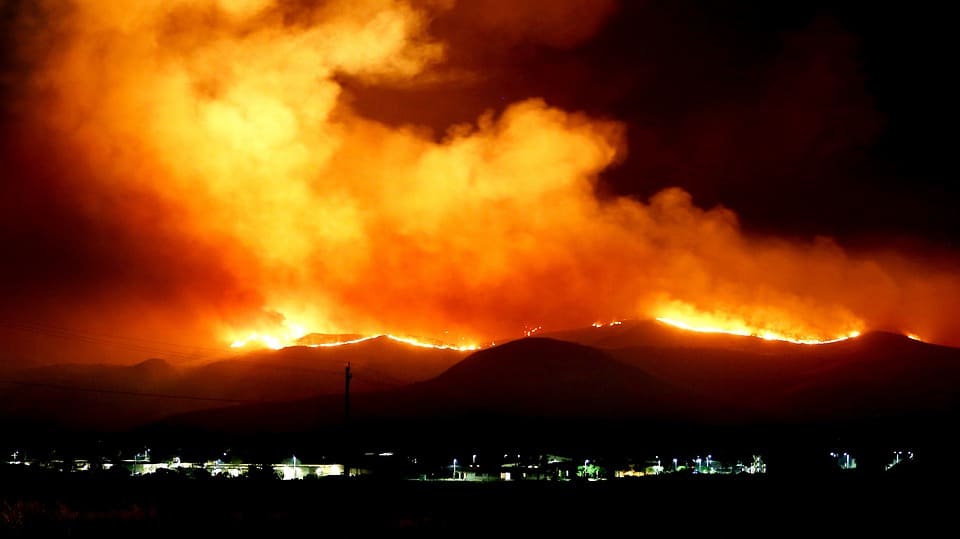 The California Department of Forestry and Fire Protection has determined that Camp Fire, the deadliest and most destructive fire in California history, was caused by electrical transmission lines owned and operated by Pacific Gas and Electric, according to a May 15 press release.
The Camp Fire started in Butte County on the morning of November 8, 2018. Dry vegetation, as well as strong winds, low humidity and warm temperatures, meant the fire spread quickly and was difficult to control. It took 17 days to put out, resulting in 85 deaths, 150 thousand acres of burnt land and more than 18 thousand structures destroyed. Cal Fire's investigation concluded that the fire had two ignition sites, the first near Pulga and the second in a different part of the county, which started when vegetation came into contact with PG&E's transmission lines and was later consumed by the initial blaze. The agency has forwarded its full report to the Butte County district attorney's office.
In February, Pacific Gas & Electric had already admitted that it was "probable", based on the company's own investigation, that its equipment would ultimately be determined to have been the ignition point of the 2018 Camp Fire. Later that month, the company assumed an $11.5 billion pre-tax charge related to third-party claims in connection with this and other devastating wildfires that hit the state in the last two years. The utility has already stated that resolving the issues stemming from past wildfires will be "enormously complex," involving thousands of victims and others who have made or are expected to make claims. The potential liability for the 2017 and 2018 Northern California wildfires, estimated to exceed $30 billion, prompted PG&E in January to file for reorganization under Chapter 11 of the U.S. bankruptcy code.
Last month, PG&E requested a 16 percent rate of return on equity for 2020, up from the current 10.25 percent, to attract the new investment needed to upgrade and modernize its infrastructure in the face of wildfire risks, according to the company's cost of capital proposal filed with the California Public Utilities Commission. PG&E plans to invest up to $28 billion in energy infrastructure upgrades over the next four years, with about 75 percent of the amount earmarked for safety, reliability, and system hardening.