Appeals Court Overturns Case Blocking Keystone XL Oil Pipeline, Following Renewed Cross-Border Permit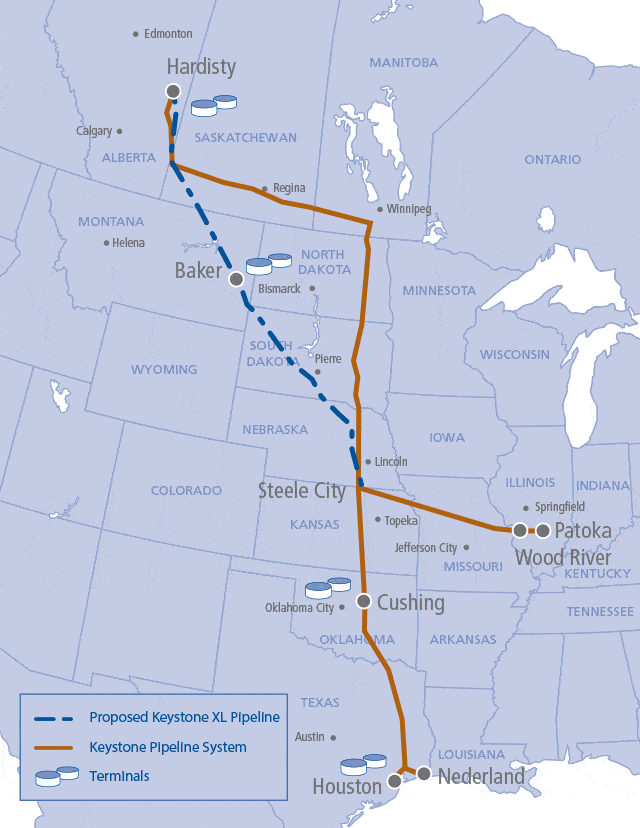 The U.S. Court of Appeals for the Ninth Circuit Court on June 6 ruled in favor of TC Energy's proposed Keystone XL oil pipeline, vacating a lower court decision that halted construction of the project after determining that the environmental review of the project was incomplete. The appeals court found that the injunction no longer applies because President Trump revoked the 2017 permit associated with the case and replaced it with a new one earlier this year.
Last November, U.S. District Court for the District of Montana barred the U.S. and TC Energy, formerly TransCanada Corp., from engaging in any activity to advance the construction or operation of the pipeline and associated facilities until the U.S. State Department completes a supplemental review. The federal district court ruled that the department did not take a "hard look" at the environmental impacts of the project and disregarded prior climate change related findings. The analysis did not fully review the effect of oil prices on the viability of the project, potential for oil spills, and the cumulative effects of emissions, the court found. (Indigenous Environmental Network v. U.S. Department of State 17-cv-00029)
On March 15, the Ninth Circuit denied TransCanada's motion for a stay pending its appeal of the district court's order. However, only two weeks later, President Trump issued a new cross-border permit for the long-delayed pipeline, replacing the one granted in March 2017. Subsequently, the U.S. and TransCanada filed motions to dismiss the injunction, arguing that the new permit authorizing the pipeline construction superseded the old one, which is the subject of the lawsuit.
The renewed permit provoked a backlash from conservation groups, which called it an effort to bypass federal environmental laws. Environmentalists challenged the constitutionality of the new authorizations, arguing that Trump's action conflicted with Congress's correlative power to regulate foreign and interstate commerce. (Indigenous Environmental Network v. Trump 4:19-cv-00028)
Environmentalists have spent over a decade fighting against the pipeline which would transport heavy crude to Steele City, Nebraska from oil sands in Canada. TransCanada submitted its first presidential permit application for the proposed cross-border pipeline project in September 2008, but the Obama administration denied the permit in 2012, citing environmental concerns posed by the pipeline route through Nebraska's Sand Hills region.
The case is Indigenous Environmental Network v. U.S. Department of State (18-36068).