YOUR CART
Add an access level to get started!





SELECT YOUR ACCESS
Select your access to EnerKnol Research
EnerKnol Research is the market intelligence platform for regulatory insights into alternative energy, industry fuels, electric vehicles, storage, power, smart grid, and beyond.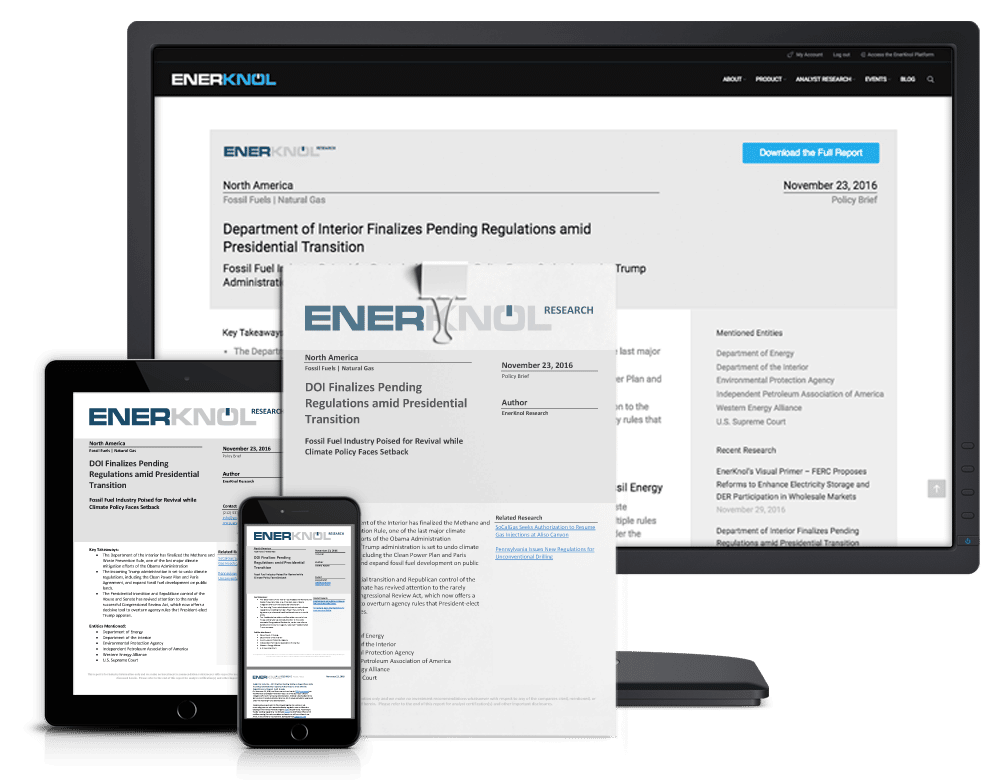 Our seasoned team of analysts utilize our powerful platform to identify the latest changes in the energy industry and to analyze the implications of such changes.