California Adopts New Standard Contracts for Small Generators Under Federal Power Purchase Law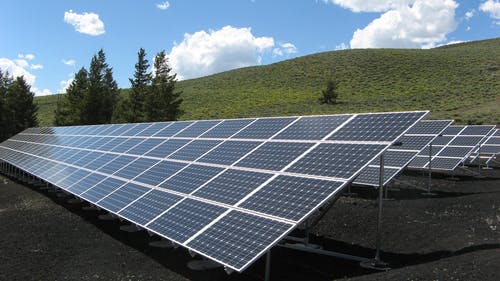 The California Public Utilities Commission on May 15 issued a decision adopting a new standard offer contract for independent electricity generators of up to 20 megawatts seeking to sell their power to regulated utilities under the Public Utility Regulatory Policies Act 1978, or PURPA. The commission established a contract length of 12 years for new facilities and seven years for existing facilities.
Under the 1978 federal law, independent generators that meet certain criteria based on size and technology, called qualifying facilities, are entitled to sell their output to regulated utilities at rates based on the avoided cost, or the cost the utility would incur to generate the electricity or purchase from another source. The law has resulted in more than 4 gigawatts of qualifying facilities in operation in California.
The contract includes two pricing options for capacity and energy for avoided cost rates determined at the time of contract execution, as well as the time of delivery. In setting the prices, the commission found that recent historical energy prices used by the California grid operator to forecast future energy prices is appropriate. The agency concluded that it is appropriate to use resource adequacy capacity prices to establish capacity prices, and use hourly locational marginal prices from the grid operator's day-ahead market to establish energy prices at time of delivery. Information from the Energy Divisions annual reports would be used to update capacity prices for time of delivery contracts on an annual basis.
The decision stems from a July 2019 ruling by the U.S. Court of Appeals for the Ninth Circuit, which rejected California's program to implement PURPA. The court found that the commission's Renewable Market Adjusting Tariff, or ReMAT, program violates PURPA because it set a cap on procurement and the price resulting from the ReMAT auction is not an avoided cost rate. Further, the court ruled that the standard offer contract failed to provide qualifying facilities the option to choose energy rates determined either at the time of contract execution or at the time of product delivery.
The Federal Energy Regulatory Commission considering updates to the provisions of PURPA, potentially altering the rules that states must follow in implementing the law. Much has changed since the enactment of PURPA in 1978 given the development in wholesale markets and retail competition, and the shift from coal to natural gas and renewables, driven by economic forces and technological advancement.