California Commission Approves Nearly $6.9 Billion Revenue Requirement for SCE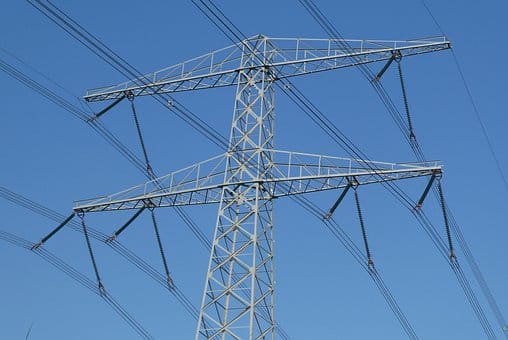 The California Public Utilities Commission has authorized a 7.63 percent increase to Southern California Edison's revenue requirement for 2021, down from the utility's initial request of a 19.03 percent hike. The decision authorizes a $6.899 billion revenue requirement for operations and capital investment in 2021, about $730 million less than what the utility requested. This will result in an increase of $12.41, or 8.9 percent, a typical residential customer's monthly bill.
The approval adopts the company's investment in its infrastructure for safety and resiliency, including distribution and transmission grids, energy storage, and replacing electrical poles. Also, the commission authorized $3.29 billion in spending on the company's wildfire mitigation programs, authorizing the replacement of 4,500 miles of overhead wire with covered conductors in high fire threat areas. The decision additionally allows the company to purchase $1 billion of liability insurance for third-party wildfire-related claims at a cost of about $460 million.
Wildfire liability has been a rulemaking and regulatory priority in light of the historic fire seasons over the last few years. Last year, California regulators imposed about $1.9 billion in penalties against Pacific Gas and Electric Company for its role in causing the catastrophic wildfires in 2017 and 2018. The November 2018 Camp Fire, ignited by PG&E's transmission line, was the most destructive on record. In March, the California Department of Forestry and Fire Protection determined that the Zogg Fire that burned over 50,000 acres last year was caused by a pine tree contacting PG&E's electrical distribution lines. Keeping infrastructure fireproof and up to date is essential to maintaining safety and reliability standards. This is becoming a trend on the West Coast: the Oregon Public Utilities Commission recently adopted new safety rules for investor-owned utilities concerning public power shut-offs and reporting requirements in light of the historic 2020 wildfire season.
---
Enerknol Pulses like this one are powered by the Enerknol Platform the first comprehensive database for real-time energy policy tracking. Sign up for a free trial below for access to key regulatory data and deep industry insights across the energy spectrum.
ACCESS FREE TRIAL