California Regulators Greenlight $100 Million for Energy Storage Projects to Boost Wildfire Resilience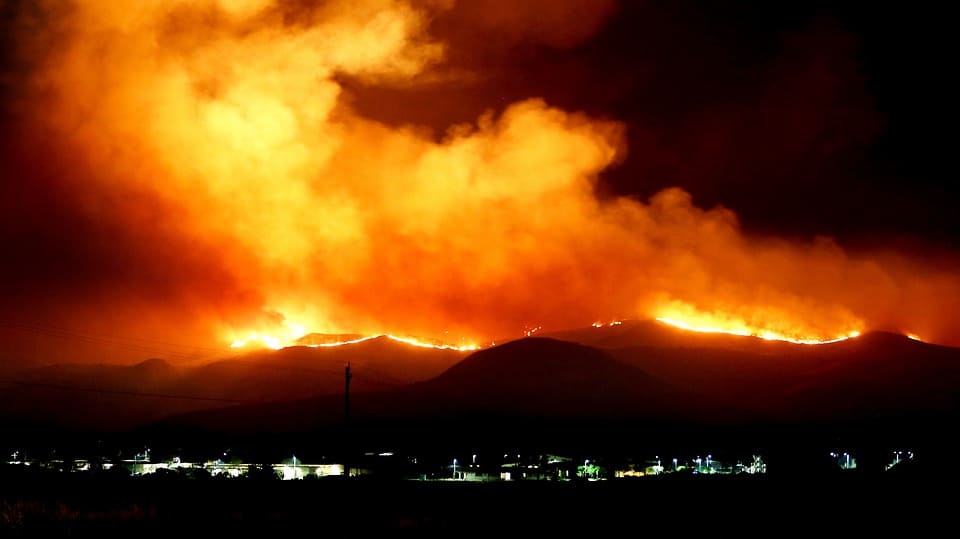 The California Public Utilities Commission approved new budgets, modified incentives and rules for energy storage under its Self-Generation Incentive Program, as part of an ongoing effort to improve wildfire resiliency throughout the state, according to a September 12 press release.
The program upgrade consists of a $100 million resiliency fund that supports the installation of energy storage in high fire-threat districts, where there is "extreme" and "elevated" risk of fire. Storage can provide electricity when there is an outage or what the regulator calls a public safety power shut off, also known as de-energization, due to high wildfire risk. The program is aimed at helping disadvantaged and low-income customers, vulnerable households, critical services facilities, and low-income solar program customers in these areas.
In addition to the fund, the California regulator has also approved $4 million for heat pump water incentives and $10 million for storage pilot projects under the same program. All of the storage systems that receive incentives must follow existing program rules that ensure they reduce the customer's greenhouse gas emissions.
The Self-Generation Incentive Program was established in 2001 to increase deployment of distributed generation and energy storage systems to facilitate the integration of those resources into the electrical grid, improve efficiency and reliability of the distribution and transmission system, and reduce emissions of greenhouse gases, peak demand, and ratepayer costs.
Wildfires in California are becoming increasingly frequent and destructive. The potential liability for the 2017 and 2018 Northern California wildfires, estimated to exceed $30 billion, prompted PG&E in January to file for reorganization under Chapter 11 of the U.S. bankruptcy code.