Connecticut Governor Calls for Plan to Decarbonize Power Sector by 2040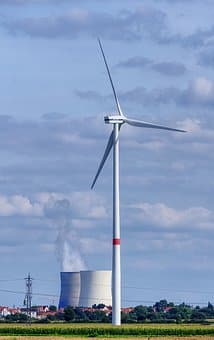 Democratic Governor Ned Lamont on sept. 3 signed an executive order directing the Connecticut Department of Energy and Environmental Protection to evaluate pathways and recommend strategies to transition to 100 percent carbon-free power by 2040. The order expands the responsibility of the Governor's Council on Climate Change, or GC3, which was tasked with developing strategies to achieve the greenhouse gas reduction targets created by the 2008 Global Warming Solutions Act and 2018 Act Concerning Climate Change Planning and Resiliency.
The GC3 will now also be responsible for monitoring the progress in executing its proposed strategies and submit a report to the administration on its implementation efforts by Jan. 15, 2021. The order expands the scope of the council, directing it to develop a climate adaptation strategy in consultation with every state agency to prepare for climate change impacts in areas such as infrastructure, agriculture, natural resources, and public health. To do so, the executive order adds several seats to the council to represent the municipal government, previously unrepresented state agencies, and affordability and environmental justice advocates.