COVID-19 Economic Stimulus Bill Lacks Aid for Renewable Energy Industry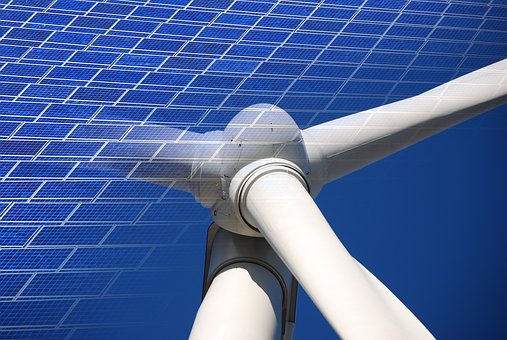 U.S. President Donald Trump on March 27 signed into law the CARES Act, a $2.2 trillion economic stimulus package aimed to provide financial and emergency relief to alleviate the impact of the COVID-19 global pandemic. The rescue package does not include tax credit extensions and direct pay provisions that wind and solar groups sought as they face challenges from supply chain disruptions that threaten project timelines. The American Wind Energy Association expressed disappointment that the relief provisions did not make it into the third phase of the stimulus package, but expects to work with Congress and other leaders to find solutions specific challenges caused by the pandemic. The group's initial estimates show that the crisis is putting an estimated 25 gigawatts of wind projects at risk, representing $35 billion in investment.
In a joint letter to Congress on March 18, the AWEA and the Solar Energy Industries Association requested for an extension of wind and solar commence construction provisions and safe harbour provisions under the tax incentive program, to support recovery of the industries. The groups said that the ability to receive direct payments for or refundability of tax credits would allow the current project pipeline to move forward. The AWEA underscored the importance of relief provisions to ensure that renewable projects can secure financing and meet safe harbor continuity schedules, so as to preserve a strong domestic clean energy sector. Adjustments to existing tax credits would provide the flexibility needed to accommodate delays, without costing the government any additional money, according to the group.
Key elements of the stimulus package are $500 billion in loans to distressed companies, $250 billion for direct payments to individuals and families, $350 billion in small business loans, and $250 billion in unemployment insurance benefits.
The U.S. Energy Department said that the bill provides flexibility to delay a required sale of crude oil from the Strategic Petroleum Reserve through Fiscal year 2022. The package provides $127.5 million for the agency's Office of Science and Nuclear Security Administration to support research and development efforts related to the coronavirus. The bill also includes $28 million support remote access, teleworking, and other employee activities s related to coronavirus preparation and response.