ExxonMobil Granted Lease of U.S. Strategic Petroleum Reserve Facility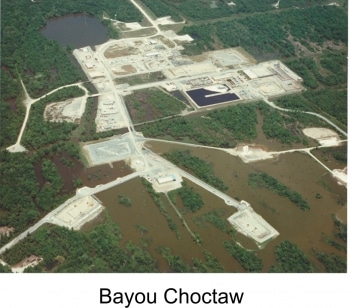 The U.S. Energy Department awarded a 20-year contract to ExxonMobil Pipeline Company to operate the Strategic Petroleum Reserve's two-million-barrel capacity St. James marine terminal and Bayou Choctaw 36-Inch Pipeline, according to an Oct. 28 news release. The new lease, effective Jan. 1, 2020, ends Shell Pipeline Company LP's 22-year control of the facilities.
The St. James terminal, located about 45 miles west of New Orleans and 30 miles southeast of Baton Rouge, is comprised of two marine docks on the Mississippi River and six storage tanks with a combined storage capacity of 2 million barrels. The lease also includes the Bayou Choctaw 36-Inch Pipeline, known as the Redstick 36 inch Pipeline, which operates as a crude oil common carrier, that runs 37.2 miles northwest to the Bayou Choctaw facility. The Redstick pipeline commenced operations in 1978. ExxonMobil will make monthly lease payments and provide use of the facility for emergency oil drawdowns.
The department operated the St. James Facility from 1980 to 1997, and then leased the facility to Shell for a twenty-year term, which was modified in 2017 to extend for two years, ending Dec. 31, 2019.
The SPR is a federally-owned stockpile of over 700 million barrels of crude oil to reduce the impact of disruptions in oil supplies. Decisions to withdraw crude oil from the SPR are made by the president under the authorities of the Energy Policy and Conservation Act. In the event of an energy emergency, SPR oil would be distributed by competitive sale.
ExxonMobil Pipeline is a unit of Exxon Mobil Corporation.