FERC Approves Reforms to Enhance Battery Storage Participation in New England Wholesale Power Markets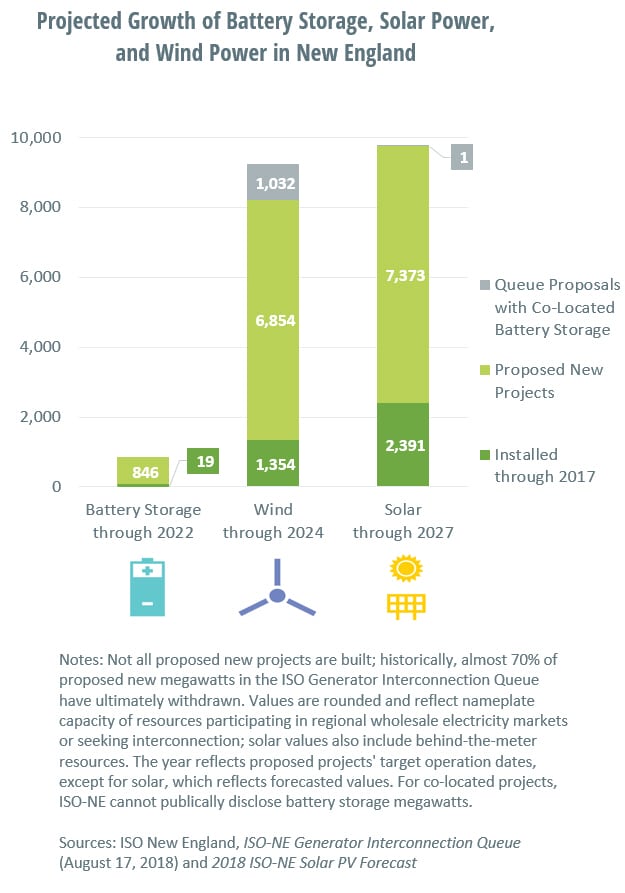 The Federal Energy Regulatory Commission on Feb. 25 accepted ISO New England Inc.'s market rules to enable advanced storage technologies to be dispatched and priced in the real-time energy market in a manner that more fully recognizes their ability to transition rapidly between charging and discharging. The revisions allow batteries and emerging storage technologies to simultaneously participate in the energy, reserves, and regulation markets. The changes take effect April 1.
The reforms account for the physical and operational differences between advanced storage technologies and existing pumped-storage resources by establishing two general categories. "Continuous storage" facility rules apply to battery storage resources that can transition seamlessly between charging and discharging and can be dispatched to any megawatt-level within their capabilities. "Binary storage" facility rules apply to physically constrained pumped-storage hydroelectric units that cannot instantly switch from charging to discharging.
The grid operator said that the revisions work towards compliance with FERC Order No. 841, which directed grid operators to establish a market model that recognizes the unique characteristics of electric storage. Last December, regional operators filed proposals to comply with the requirements of the FERC order.
Pumped-storage units in ISO-NE region are modeled as two asset types: a dispatchable Generator Asset, which submits offers to supply energy, and a Dispatchable Asset Related Demand, or DARD, which submits bids to consume energy. Under the new rules, a continuous storage facility will have to additionally register as a third market construct, an Alternative Technology Regulation Resource, or ATRR, allowing the resource to provide regulation in a way that demonstrates its ability to follow a signal traversing its negative to positive megawatt range nearly instantaneously.
Nearly 2,000 megawatts of pumped-storage hydroelectric units have been operating in the New England region since the 1970s. The region has 19 megawatts of battery storage in its markets, with more than 800 megawatts in its interconnection queue, and 170 megawatts of proposed projects that would be co-located with wind and solar power projects. The grid operator noted that the battery storage resources in the interconnection queue "can transition nearly instantaneously between charging and discharging and have the ability to operate continuously between their maximum consumption level and their maximum output level."