FERC Creates LNG Division to Expand Oversight of Export Projects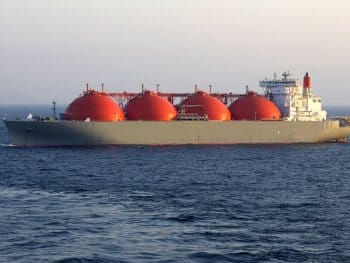 The Federal Energy Regulatory Commission on July 23 announced the formation of the Division of LNG Facility Review & Inspection to manage the growing number and complexity of proposals to develop liquefied natural gas export terminals.
The new division, which will be a part of the agency's Office of Energy Projects, will include 20 existing LNG staff members in Washington, D.C., and eight additional full-time staffers recruited in a new Houston regional office. The expansion will help prepare for the additional work necessary once project applicants make final investment decisions and move toward construction, FERC said.
The U.S. has been a net exporter of natural gas for over a year, with exports reaching 4.6 billion cubic feet per day in February, the thirteenth consecutive month in which exports exceeded imports, according to a May 2 report from the U.S. Energy Information Administration. The U.S. became a net exporter of natural gas in 2017, a status it hasn't attained since 1958.
FERC has jurisdiction over the siting, construction, and operation of export facilities in the U.S. The Energy Department makes public interest determinations on applications to export LNG to countries where the U.S. does not have existing free trade agreements. FERC coordinates safety reviews with the Pipeline and Hazardous Materials Safety Administration at the Department of Transportation, and prepares engineering analyses for inclusion in environmental documents.