Florida Regulator Approves Gulf Power to Recover Over $340 Million in Storm Restoration Costs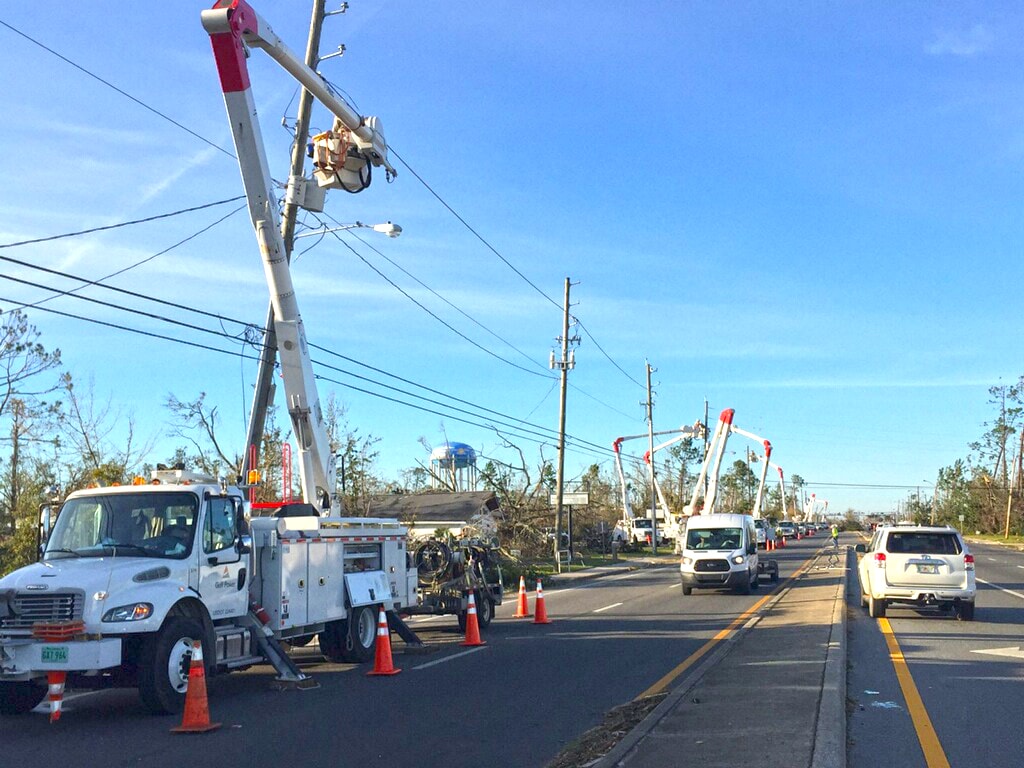 The Florida Public Service Commission authorized Gulf Power Company to collect an estimated $342 million from customers to cover the costs incurred to restore power after Hurricane Michael and to replenish the company's storm reserve, according to a May 14 news release. The company will implement an interim monthly charge of $8 per 1,000 kilowatt hours for residential customers for a five-year period starting in July.
The measure stems from a 2017 settlement agreement that allows Gulf Power to collect hurricane-related costs and maintain a storm reserve fund. The commission will determine the actual allowable costs in future hearings.
Hurricane Michael struck the Northwest Florida Gulf Coast on October 10, 2018, before moving into Alabama and Georgia, and beyond. In its request filed with the commission in February, Gulf Power said that the storm caused about 136,000 outages, affecting nearly 120,500 of its customers. By October 23, 2018, Gulf said it was able to restore the grid for 99 percent of the customers who could take service at that time.
Gulf Power Company is a subsidiary of NextEra Energy Inc.