Illinois Law Requires 100 Percent Clean Energy, Aids Nuclear Plants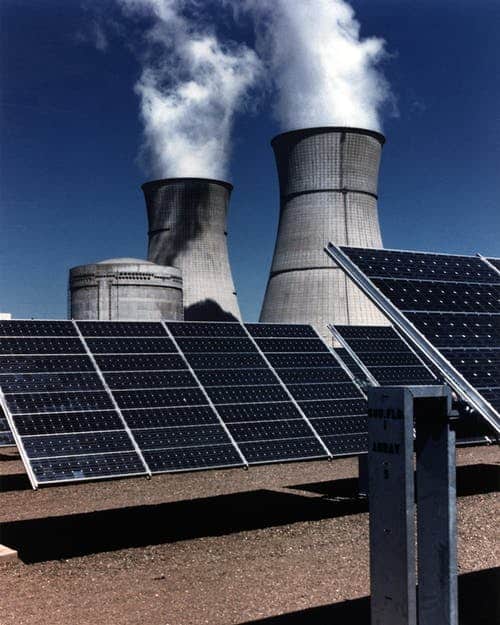 Illinois Governor J. B. Pritzker, a Democrat, signed legislation on Sept. 15 that puts the state on the path to 100 percent clean energy by 2050. The law sets a goal of 50 percent renewable energy by 2040 and provides financial support for the states' existing nuclear plants at risk of closure due to market conditions.
The legislation expands the state's renewable portfolio standard to 40 percent by 2030 from the current level of 25 percent by 2026. The Illinois Power Agency must attempt to procure 50 percent by 2040, taking into account energy demand, other energy resources, and public policy goals in determining annual increases from 2030-2040. The law establishes a coal-to-solar program to facilitate the transition to renewables and authorizes the creation of a commission to examine market-based carbon pricing solutions. Among other provisions, the bill includes a $50 million per year expansion to the Illinois Solar for All Program launched under the 2016 Future Energy Jobs Act.
The state's ailing nuclear plants will receive financial support for five years from June 2022 in the form of carbon mitigation credits. The payments, which amount to $700 million over five years, according to the Natural Resources Defense Counsel, will be lowered if the plants receive federal subsidies. Last August, Exelon Corp. announced its intention to retire the Byron and Dresden nuclear plants, which have a capacity of more than 4.1 gigawatts, this year as they face revenue shortfalls due to falling energy prices and market rules that allow fossil fuel generators to underbid carbon-free resources in PJM Interconnection LLC's capacity auction. Exelon already received financial support for its Quad Cities and Clinton nuclear reactors through a 2016 law, known as the Future Energy Jobs Act, which awards zero-emission credits for the plants from June 2017 through May 2027.
The law requires private coal- and oil-fired power plants to reach zero emissions before the start of 2030 and natural gas-fired units to achieve emissions-free operations by 2045. Municipal coal, including Prairie State and CWLP Dallman, must be carbon-free by the end of 2045, with an interim emissions reductions goal of 45 percent from existing emissions before 2035; failure to achieve the interim target would require the retirement of one or more units or strive to achieve the goal by June 30, 2038. For municipal natural gas units, the law requires zero emissions by 2045 unless companies convert to green hydrogen or similar technology for carbon-free operations. Combined heat and power or cogeneration units face a similar requirement.
To accelerate transportation electrification, the law establishes a goal of adopting one million electric vehicles by 2030. the state's electric utilities must file beneficial electrification plans with the Illinois Commerce Commission to support fast EV adoption and deployment of make-ready infrastructure statewide. The Illinois Environmental Protection Agency is required to award rebates to fund up to 80 percent of the cost of installation of charging stations.
The law also supports workforce development initiatives including the creation of the Energy Transition Assistance Fund to allocate ratepayer funding of $180 million to clean energy programs.
---
EnerKnol Pulses like this one are powered by the EnerKnol Platform—the first comprehensive database for real-time energy policy tracking. Sign up for a free trial below for access to key regulatory data and deep industry insights across the energy spectrum.
ACCESS FREE TRIAL