Infrastructure Bill Provides Over $62 Billion for U.S. Energy Department Initiatives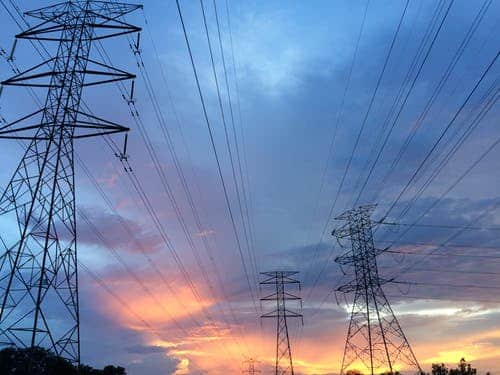 U.S. President Joe Biden signed the Infrastructure Investment and Jobs Act into law on Nov.15, unlocking $62 billion for U.S. Energy Department initiatives, including revitalizing domestic manufacturing, expanding access to energy efficiency and clean energy, modernizing the power grid, and advancing next-generation technologies. Among the major provisions, the legislation allocates $6 billion for a Civilian Nuclear Credit program to sustain financially-struggling nuclear plants, $11 billion to enhance electric infrastructure resilience against weather events and cyberattacks, and $21.5 billion for demonstration and research hubs. The act is key to achieving the administration's goal of net-zero emissions by 2050.
The investments in clean energy technology supply chains are expected to boost U.S. competitiveness within a global clean energy market, which is anticipated to reach $23 trillion by the end of the decade. The bill requires more than $7 billion investment in the battery supply chain, including sourcing and recycling materials and components, and $1.5 billion in clean hydrogen manufacturing and recycling. A new $750 million grant program will support advanced energy technology manufacturing projects specifically in coal communities. Further, the legislation expands the authority of the Energy Department's Loan Program Office to invest in projects that increase domestic supply of critical minerals and carbon-free solutions for medium to heavy-duty vehicles, trains, aircrafts, and marine transportation.
To expand access to energy efficiency and clean energy, the bill funds highly effective state and local programs that will spur project deployments and also expands existing grant and loan programs. These include an investment of $3.5 billion in the Weatherization Assistance Program and $500 million for energy efficiency and renewable energy improvements at public schools. Additionally,  $550 million will be allotted to the Energy Efficiency and Conservation Block Grant Program and another $500 million in the State Energy Program to provide grants to communities, cities, states, U.S. territories, and Indian tribes.
Modernizing and expanding the electricity grid is key to energy sector resilience and to facilitate the  buildout of clean energy to support President Biden's goal of 100 percent clean power by 2035. To this end, the infrastructure law provides $11 billion in grants for states, tribes, and utilities to protect electric infrastructure against disruptive weather events and cyber attacks. The legislation creates a $2.5 billion Transmission Facilitation Program to build "nationally significant transmission lines," boost resilience by connecting regions of the nation, and enhance access to cheaper clean energy sources. A $3 billion expansion of the Smart Grid Investment Matching Grant Program will focus on investments to improve grid flexibility.
The bill also includes provisions to sustain the existing clean energy fleet – decades-old nuclear and hydropower facilities – that provide 27 percent of the nation's electricity. A $6 billion Civilian Nuclear Credit program will prevent premature closure of zero-carbon nuclear plants, which would otherwise retire and are deemed as safe to remain operational, and prioritize facilities that use domestically produced fuel. Existing hydropower facilities will receive over $700 million to improve efficiency, maintain dam safety and reduce environmental impacts.
The legislation also funds next-generation technologies through clean energy demonstrations. The department will receive $21.5 billion for clean energy demonstration and research hubs, including $8 billion for clean hydrogen, more than $10 billion for carbon sequestration and industrial emission reduction, and $2.5 billion for advanced nuclear. The funding also includes $1 billion for projects located in rural regions and $500 million for those in economically disadvantaged communities.
The infrastructure deal, when combined with the Build Back Better Act, would add an average of 1.5 million jobs annually, over the course of the decade. This includes investment of hundreds of millions in workforce development across the country, training workers in cutting-edge technologies related to electric grid, clean buildings, and industrial sectors. Moreover, a multi-agency Energy Jobs Council will work with stakeholders and release energy workforce data for use by governments and businesses to make informed decisions.
The American Clean Power Association commended the bipartisan effort, noting that 93 percent of voters believe that clean energy is important to the country's energy future. New investment and accelerated project development could expand clean energy jobs from 415,000 today to over one million by 2030, according to the group.
The American Nuclear Society also applauded the deal, focusing on how the combined $6 billion in funding for nuclear power would support existing nuclear facilities and development, especially under threat of premature closures.
---
EnerKnol Pulses like this one are powered by the EnerKnol Platform—the first comprehensive database for real-time energy policy tracking. Sign up for a free trial below for access to key regulatory data and deep industry insights across the energy spectrum.
ACCESS FREE TRIAL