Massachusetts Announces Two-Year Extension of Electric Vehicle Rebate Program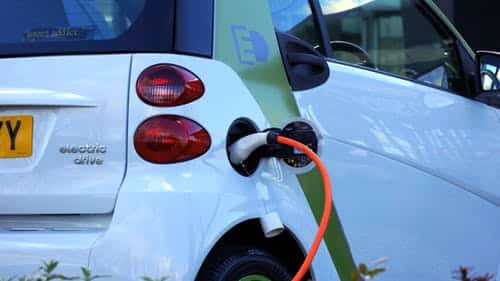 The Massachusetts Department of Energy Resources announced that rebates will be extended from Jan. 1 to last through at least Dec. 31, 2021 under the "Massachusetts Offers Rebates for Electric Vehicles," or MOR-EV, initiative, according to a Dec. 31 news release. The department will allocate at least $27 million per year in 2020 and 2021 to electric vehicle incentive programs including MOR-EV.
The initiative is administered by the Center for Sustainable Energy and is financed by Regional Greenhouse Gas Initiative auction proceeds. The extension and funding increase will support the state's efforts to both cut emissions and make clean transportation financially achievable for more residents, according to the department. Since June 2014, the state has dedicated over $31 million to the program, incentivizing the purchase of over 15,000 vehicles.
The MOR-EV program was phased out from Sept. 30, 2019 to Dec.31, 2019 due to the rapid growth in applications that resulted in a lack of funding. The administration's funding proposal was largely adopted in a recent supplemental budget. The initiative will be extended to support eligible battery and fuel cell electric vehicles up to a $50,000 final purchase price with a $2,500 rebate. Further, plug-in hybrid vehicles with an all-electric range of 25 miles or greater and a final purchase price up to $50,000 will qualify for a $1,500 rebate.
Massachusetts is a member of the Transportation and Climate Initiative, a regional collaboration of 12 Northeast and Mid-Atlantic states and the District of Columbia that seek to cap and reduce carbon emissions from transportation fuels and advance low-carbon and resilient transportation infrastructure. The coalition recently announced a draft agreement, which would generate $1.4 billion to $7 billion per year regionally for transportation-related investments and about $500 million per year in Massachusetts. The funding would be directed towards enhancing transit system infrastructure, reducing congestion and providing more resilient, efficient transportation programs.