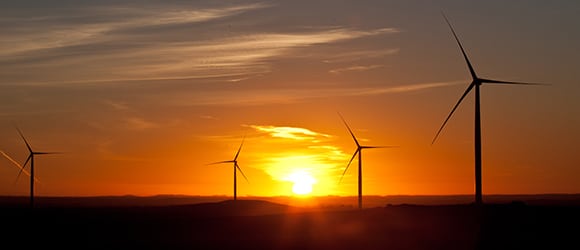 The Minnesota Public Utilities Commission authorized Minnesota Power's 20-year power purchase agreement with Tenaska Inc. for 250 megawatts of wind-generated power, according to a Dec. 20 press release. The energy would be supplied by the proposed Nobles 2 facility in Nobles County along Buffalo Ridge expected to come online in October 2020. The contract, which would expand Minnesota Power's wind portfolio to 870 megawatts, is part of the utility's EnergyForward strategy to achieve 44 percent renewables by 2025.
Minnesota Power said that the project would expand the geographic diversity of its wind fleet which is mostly located in North Dakota. The utility owns the 497-megawatt Bison Wind Energy Center in North Dakota and has contracts for about 99 megawatts with the nearby Oliver County I and II wind sites. The company also owns the 25-megawatt Taconite Ridge wind farm in Mt. Iron, Minnesota.
The Nobles 2 project, which is expected to start construction in 2019, qualifies for the federal production tax credit.
Minnesota Power is a division of ALLETE Inc.