New Jersey Extends Budget for Energy Efficiency, Offshore Wind Programs to Aid Economic Recovery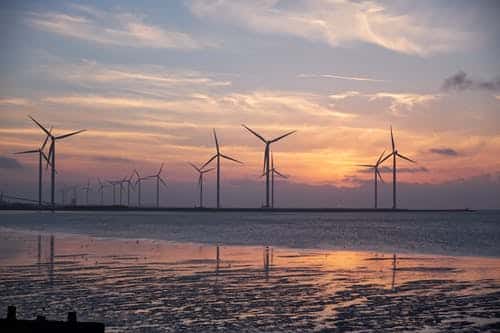 The New Jersey Board of Public Utilities on July 29 approved an extension of the state's Clean Energy Program budget through the end of September, consistent with the state's extended fiscal year. The extended budget will allocate a total of $7 million for the fifth quarter of Fiscal Year 2020 to support renewable energy, energy efficiency, and workforce development initiatives. The measure will help advance the state's goal of transitioning to 100 percent clean energy by 2050.
The extended budget will:
Allocate $2.5 million to encourage inclusive and representative energy efficiency workforce development, giving support to vulnerable organizations, communities, businesses, and contractors;

Deploy $4.5 million to develop the Wind Innovation and New Development Institute in collaboration with the state's Economic Development Authority; the institute will serve as an education, research, and training center to support the burgeoning offshore wind industry.    
Prior to the announcement, in June, the agency issued an order directing the state's utilities to establish energy efficiency and peak demand reduction programs. This order set a five-year goal to reduce energy usage by 2.15 percent for electric distribution companies and 1.1 percent for gas distribution companies within the state. The order also includes requirements to ensure equitable energy efficiency.
To support the offshore wind industry, the board issued a draft guidance document in July for the second offshore wind solicitation for 1.2 to 2.4 gigawatts of capacity, bringing the state closer to meeting the goal of 7.5 gigawatts of offshore wind by 2035. In addition, Democratic Governor Phil Murphy on June 16 announced plans to develop an $300-$400 million port on an artificial island along the Delaware River, which positions the state as a hub for the U.S. offshore wind industry.