New Mexico Regulators Approve Solar, Battery Projects to Replace San Juan Coal Capacity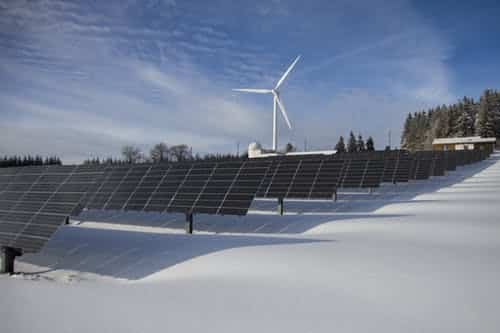 The New Mexico Public Regulation Commission on July 29 approved a portfolio of renewable energy projects, including 650 megawatts of solar and 300 megawatts of battery storage, to replace the retiring capacity of the coal-fired San Juan Generating Station.
Investment in the resources could total about $1 billion. The commission found that the plan is consistent with the 2019 Energy Transition Act, which requires state's utilities to derive at least 50 percent of their electricity from renewable sources like solar and wind by 2030 and 80 percent by 2040 and transition to zero-carbon sources by 2045. Public Service Company of New Mexico, which owns the San Juan plant, backed a replacement plan that included a 280-megawatt natural gas plant, along with renewables and solar.
In July 2019, the PNM Resources subsidiary filed an application with the commission seeking approval of abandonment of the plant and new generation sources to replace the retired 497- megawatt capacity and energy produced by the company's share. The law includes provisions to issue energy transition bonds for the retirement and workforce training and transition assistance to affected communities.