NextEra Receives Approval for 102 Megawatt Wind Farm in New York State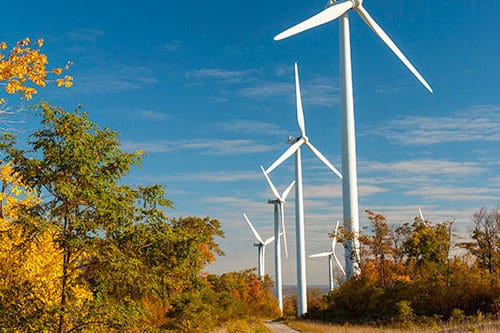 The New York Public Service Commission has granted approval to Eight Point Wind LLC's 101.8-megawatt wind farm in Steuben County, western New York, according to an August 20 press release.
Eight Point will consist of 31 wind turbines a collection substation, mostly underground 34.5-kilovolt collection lines and other operations and maintenance facilities. The developer also proposes to construct an approximately 16.5-mile overhead 115-kilovolt transmission line that would interconnect the project with New York State Electric and Gas Corporation's existing Bennett substation in Steuben County, which is still under review.
The Cuomo administration has implemented unprecedented pro-renewable policies, including his legacy-making Climate Leadership and Community Protection Act. The bill, described as the most aggressive measure on greenhouse gases in the nation, calls on the state to transition to a carbon-neutral power system by 2040, establishing targets of 6 gigawatts of solar by 2025, 3 gigawatts of energy storage by 2030, and 9 gigawatts of offshore wind by 2035.
Eight Point Wind is an affiliate of NextEra Energy Resources LLC, an affiliate of NextEra Energy Inc.