North Carolina, Duke Reach Agreement for Largest Coal Ash Cleanup in U.S.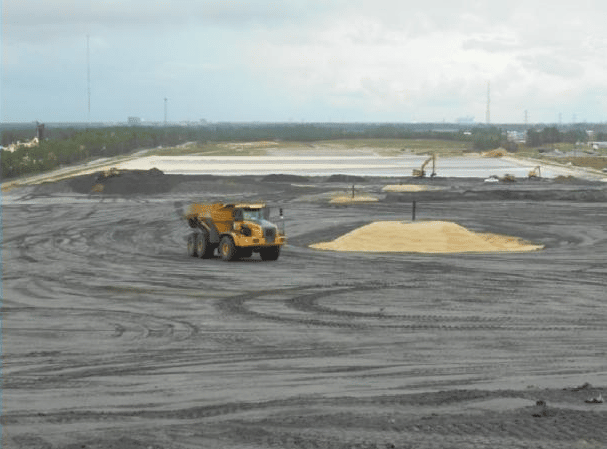 The North Carolina Department of Environmental Quality reached a settlement with Duke Energy and community groups represented by the Southern Environmental Law Center to clean up coal ash at six facilities in the state, according to a Jan. 2 news release. Duke agreed to move about 80 million tons of coal ash, a toxic byproduct of coal-fired power plants, into on-site lined landfills. The move resolves pending litigation related to coal ash basin closures and represents the largest clean up of the material in the U.S, potentially resulting in more excavation than in four neighboring states combined.
Duke will excavate more than 76 million tons of the ash from open, unlined impoundments at the six facilities. More than 3 million tons of non-impoundment coal ash will also be excavated. The agreement also requires Duke to enter into a court-supervised consent order with the agency and the community groups. The company is already removing the material from basins at eight of its 14 coal plant sites, bringing the total amount to be excavated in the state to about 124 million tons.
The settlement will cut the total estimated cost to close the basins by about $1.5 billion, as compared to the agency's April 2019 order requiring full excavation, according to Duke. The estimated total undiscounted cost of permanently closing all ash basins in the Carolinas is about $8 billion to $9 billion, of which about $2.4 billion has been spent through 2019. Most of the remaining expenditures would occur over the next 15-20 years, the company said.
Duke submitted closure plans by the Dec. 31, 2019 deadline in accordance with the agreement. The agency's final action on the plans is due within 120 days of receipt of the complete plans, with implementation set to begin within 60 days of approval.