North Carolina Regulator Clears Duke Energy's 600-Megawatt Renewable Program for Large Users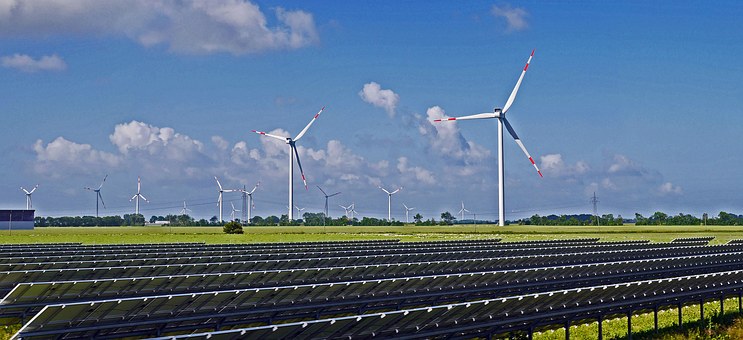 The North Carolina Utilities Commission on Aug. 5 approved tariff revisions filed by Duke  Energy Carolinas LLC and Duke Energy Progress LLC to implement the Green Source Advantage Program, which allows for the direct procurement of new renewable energy resources by large nonresidential customers.
The commission approved the program with changes in February and directed the Duke Energy Corp. subsidiaries to file revised riders, service agreements, power purchase contracts, and other documents required for the administration of the program.
The agency accepted Duke's explanation addressing North Carolina Sustainable Energy Association's concerns of double recovery. The organization argued that Duke would recover bill credits paid to participating customers, as well as costs that are "displaced" by procurement through the program. Duke said that "there will be no fuel cost recovery associated with the displaced megawatt-hours and the cost borne by non-participating customers for each MWh will be the applicable bill credit." For Duke-owned facilities, cost recovery will be identical and non-participating customers will be held neutral, as the capital cost of such facilities will be excluded from rate base and the only revenue will the bill credit at the avoided cost rate, the companies explained.
The commission also agreed that first-come-first-served basis is reasonable for the application and selection process, and that a lottery process would unnecessarily add costs and complexity to the program.
Legislation enacted in July 2017 required the companies to create a program for the direct procurement of new renewable energy resources by certain large nonresidential customers.The statute calls for the program to be offered over a five-year period capped at a combined 600 megawatts of capacity between the two utilities. In addition, 100 megawatts of the capacity is reserved for participation by major military installations and 250 megawatts for the University of North Carolina. If these reserve capacity amounts are not fully subscribed by the end of 2020, the unsubscribed capacity can be reallocated for eligible non-residential customers. The unreserved 250 megawatt capacity is allocated between the utilities' service territories based on the load-ratio share of commercial and industrial customer classes.