Oregon Regulator Examines Resource Adequacy Amid Coal Plant Retirements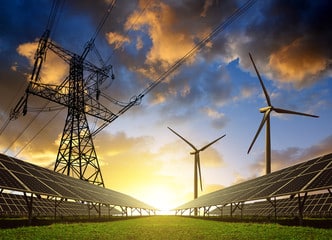 The Oregon Public Utility Commission opened an investigation into resource adequacy in the state to address the growing concerns over the level of capacity in the region, according to a Jan. 7 notice. Reports and studies from various organizations including Northwest Power and Conservation Council, Energy+Environmental Economics(E3), Pacific Northwest Utilities Conference Committee, and the California grid operator, have indicated that the amount of excess capacity is shrinking as thermal generating units are retired and replaced with renewable or non-dispatchable generation. At the same time, Oregon utilities and stakeholders have been grappling with questions about resource adequacy.
The Northwest Power Pool held a symposium October 2019, leading to the creation of a resource adequacy program, which is expected to begin implementation in mid-2021, and may become binding by 2023 or later.
In February 2019, Portland General Electric requested the commission approve a New Load Direct Access, or NLDA, program, which included a "Resource Adequacy Charge," in order to minimize potential cost shifts between cost-of-service customers and direct access customers, especially when capacity is constrained. This proposal raised questions about how to tackle resource adequacy planning and cost allocation among the state's ratepayers. As subsequent investigation into the NLDA program did not yield a solution, the commission determined that a broader scope is needed.
At a workshop held in October 2020, parties reached a consensus that any potential resource adequacy program would be applicable to both energy service suppliers and investor-owned utilities. Subsequent stakeholder deliberation led to the conclusion that the commission should address resource adequacy through a separate docket.