Pennsylvania House Passes Bill That Would Restrain Participation in Regional Carbon Market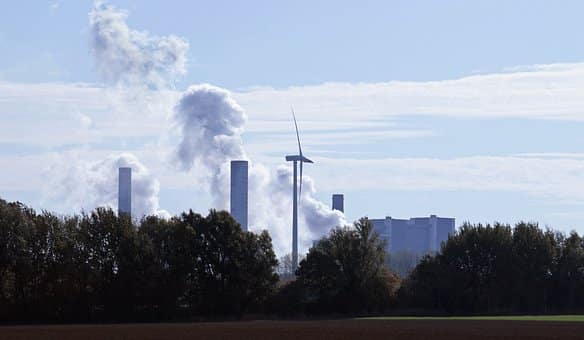 The Pennsylvania House of Representatives on July 8 voted in favor of a bill that would require legislative approval before the state can impose a carbon tax or join a multi-state carbon-trading program. The Department of Environmental Protection is currently in the process of drafting regulations to allow the state to join the Regional Greenhouse Gas Initiative, a 10-state compact that established the nation's first mandatory emissions trading program. Democratic Governor Tom Wolf signed an executive order last October, directing the department to develop regulations to join the initiative, which puts a limit on carbon emissions from the power sector.
The department is required to present a final proposal to the Environmental Quality Board by Sept. 15. Wolf granted a six-week extension of July 31 deadline set in the executive order.
The rationale behind the legislation is that joining the regional carbon market would force all of the state's remaining coal-fired power plants to close, jeopardizing thousands of jobs and millions in tax revenues. Since, the state deregulated its power market, 19 coal-fired power plants have or are planned to close or convert to natural gas, according to a statement from the sponsors of the bills. Coal-fired generation consumes nearly one-fifth of the state's bituminous coal production, an employer base that provides nearly $7 billion in total economic output.
As Pennsylvania is one of the top net exporters of electricity and the third largest coal-producing state in the nation, the bills explains that a measure to control or limit emissions could have long-lasting impacts on the economy, and lead to electricity imports from out-of-state fossil fuel plants, canceling out any emission reductions.