Pennsylvania to Meet Half of State Government's Electricity Needs From Solar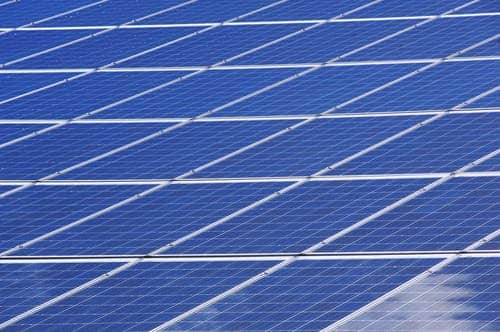 Democratic Governor Tom Wolf on March 22 announced a clean energy initiative that aims to source nearly 50 percent of state government's electricity from solar installations totaling 191 megawatts to be built across the state. The initiative, called Pennsylvania Project to Utilize Light and Solar Energy, or PULSE, represents the largest government commitment to solar energy in the country. The project, expected to come online on Jan. 1, 2023, is part of the GreenGov initiative, which develops strategies to ensure that the state government plays a key role in emissions reductions.
General Services has entered into a contract with Constellation, a Pennsylvania Public Utilities Commission-licensed electric generation supplier, to secure a 15-year fixed-price supply agreement. The fixed price power purchase agreement provides long-term price protection and budget certainty. However, the initiative involves lease agreements for 30 years, raising questions of price risks after the expiration of the contract.
Pennsylvania PULSE is expected to lower emissions by 157,000 metric tons, which is about 0.2 percent of the state's proposed carbon dioxide budget of 78,000,000 tons under a program designed to link with the Regional Greenhouse Gas Initiative, or RGGI, a 11-state initiative, which established the nation's first market-based program to cut power sector emissions. Following the issuance of draft regulations for an emission trading program that links with RGGI, Pennsylvania has announced a set of guiding equity principles to help inform the public on the implementation of RGGI and investments of the program's proceeds.
Solar arrays will be installed in seven locations across six counties: Columbia, Juniata, Montour, Northumberland, Snyder and York. Lightsource bp will build, own and operate the arrays. The installations are estimated to produce 361,000 megawatt hours of power implying a capacity factor of 21 percent, which is 5 percent higher than the levels that the Pennsylvania Utility Commission reported last September in their 2019 review of the Alternative Energy Portfolio Standard, or AEPS.
The initiative represents the latest step towards fulfilling an executive order issued in January 2019 that requires the state to work toward reducing greenhouse gas emissions by 26 percent by 2025, and 80 percent by 2050, relative to 2005 levels. The order also established energy efficiency, renewable energy, and electric vehicle goals for state agencies.
With Pennsylvania's AEPS, which has driven renewable development for over a decade, set to sunset at the end of May, the new initiative is expected to provide a boost to the clean energy market. About 4 percent of Pennsylvania's electricity was generated from renewable energy sources in 2019, according to the U.S. Energy Information Administration. The AEPS, enacted in 2004, requires 18 percent of the retail electricity sold in the state be generated from alternative energy sources by 2021, with at least 0.5 percent from solar energy. To preserve the existing market for solar renewable energy credits, or SRECs, under the new Pennsylvania PULSE project, the generated credits will be retired after the state buys them, so that they cannot be used for voluntary purposes by other entities.