Trump Administration Overhauls Environmental Review Process for Infrastructure Projects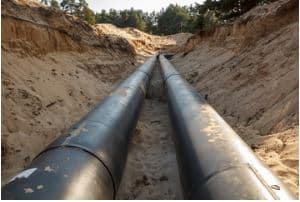 The White House Council on Environmental Quality on July 16 updated regulations implementing the National Environmental Policy Act, the first comprehensive revision since 1978. The move seeks to facilitate timely reviews under the law, which requires federal agencies to consider the environmental impacts of major actions. The rule creates a time limit of one year to complete environmental assessments and two years for environmental impact statements.
The final rule codifies certain court decisions to clarify the implementation of the law. The revisions incorporate President Donald Trump's One Federal Decision Policy, which requires one lead federal agency to handle decisions for major infrastructure projects.
The rule adds to the administration's deregulation measures including reversal of the Obama-era Water of the United States rule and Corporate Average Fuel Economy standards. The administration also replaced the Clean Power Plan with the Affordable Clean Energy Rule.
In the past, the average 650-plus page of EIS took agencies an average of four and a half years to finish reviews; reviews for highway projects even took over seven years for reviewing, according to the Council on Environmental Quality. The move is reversing the administrative abuse and ensuring efficient environmental regulations.
However, environmental groups such as the Natural Resources Defense Council warn the new rule will silence the environmental assessments on pipelines and highways and even result in a legal mess. The weakening of the NEPA will lead to more pollution and harm the rights of the vulnerable.
The rule will go into effect on Sept. 14.