U.S. Electricity Generation From Renewables to Surpass Natural Gas in 2045: EIA Annual Energy Outlook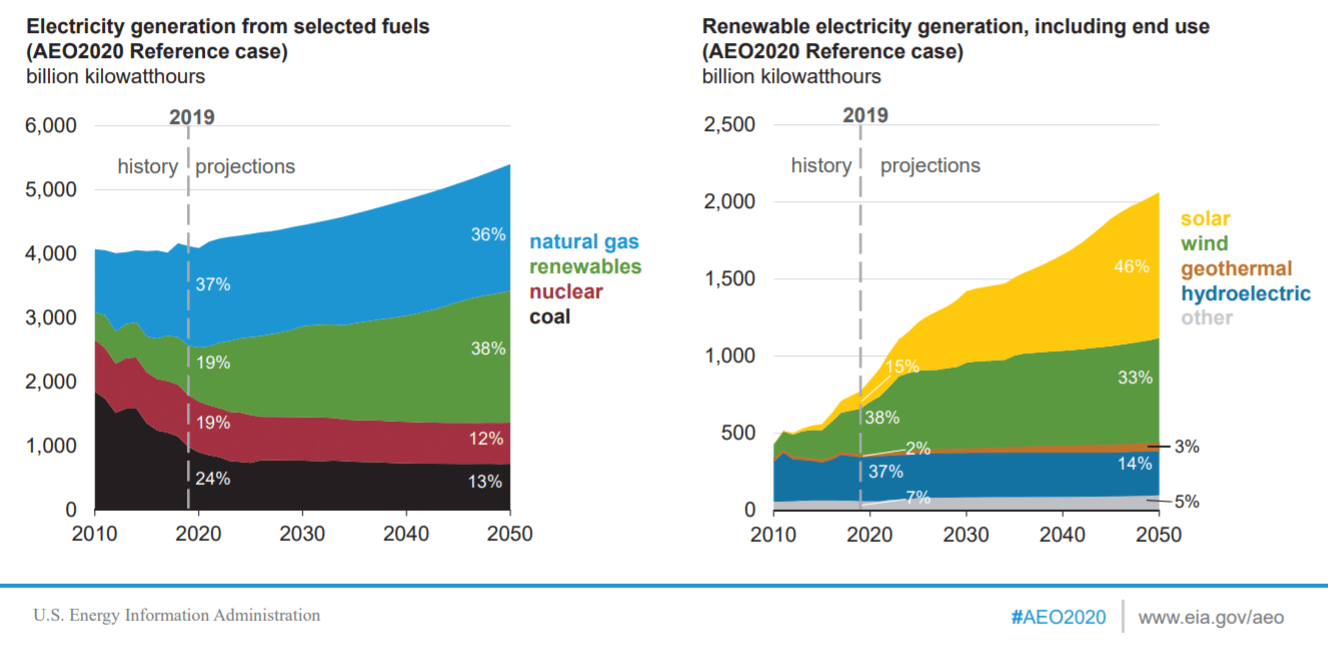 U.S. electricity generation from renewable sources such as wind and solar are projected to surpass nuclear and coal by 2021 and to surpass natural gas in 2045, according to the U.S. Energy Information Administration's Annual Energy Outlook 2020. The share of U.S. electricity generation from renewable sources is projected to double, accounting for 38 percent of total generation in 2050 from 19 percent 2019, while that of natural gas is expected to drop to 36 percent from 37 percent.
The report, releases on Jan. 29, presents an assessment of the outlook for energy markets through 2050. Among the key projections:
Solar contributes the most to the growth, more than tripling from 14 percent of total renewable generation in 2019 to 46 percent over the projection period.

Coal and nuclear generation decline through the mid-2020s due to capacity retirements, but stabilize over the longer term as the more economically viable plants remain in service.

The U.S. will remain a net energy exporter through 2050 thanks to slow growth in U.S. energy consumption, as a result of continued increases in energy efficiency, and technologically enabled growth in domestic oil and natural gas production. 

After falling in the first half of the projection period, U.S. energy-related carbon dioxide emissions resume modest growth in the 2030s, but they remain lower than 2019 levels through 2050.