U.S. Energy Department Announces Net Zero World Initiative to Facilitate Global Emissions Reduction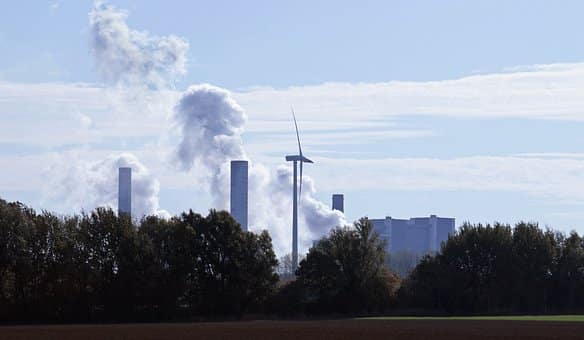 The U.S. Energy Department on Nov. 3 launched the Net Zero World Initiative, a partnership between countries working to implement their climate action pledges and speed up the shift to net zero, resilient, and inclusive energy systems. The agency will lead the initiative as part of the Build Back Better World initiative to facilitate customized, actionable technology road maps and investment strategies to achieve net-zero emissions. The program, announced at COP26, the 26th Conference of Parties to the United Nations Framework Convention on Climate Change, aims to enable partner countries to achieve energy decarbonization at national and subnational levels, spur equitable and inclusive economic growth, and facilitate exchanges between U.S. leaders and countries to build upon successes.
The U.S. government will collaborate with a growing list of philanthropies, think tanks, businesses, and universities to help countries implement their climate plans and attract the private capital needed for global clean energy transformation. The initiative sets forth specific benchmarks for partnering countries including implementing policies for achieving net zero transactions, mobilizing capital for clean energy investment, and creating clean energy jobs that benefit women and disadvantaged communities. The program will enable participants to harness the department's state of the art technology and expertise from its national laboratories.
The initiative sets specific benchmarks for partnering countries to meet their ambitious goals. By 2022, participating nations are expected to prepare or strengthen net zero energy plans based on their technical, market, and investment aspects and execute any near-term opportunities. They should implement key policies and programs for their net zero transition by 2023, and mobilize at least a $10 billion investment in clean energy infrastructure and projects by 2024. By 2025, they are meant to create new jobs in the clean energy space, with at least 50 percent of those jobs held by women and 40 percent that benefit disadvantaged communities.
To assist countries with meeting these specified benchmarks, the U.S. will support the development of country-specific that detail the cross-cutting and deployment strategies needed for technical, market, and investment roadmaps at both national and subnational levels. It will also deliver holistic support for near-term and sustained transformative projects, like multi-sector infrastructure modernization plans, not only in terms of research and development but also in terms of demonstration and deployment. Finally, the U.S. will foster peer to peer exchanges between state and business leaders across countries to facilitate recreation of successes and confidence building.
In addition to the U.S. Energy Department, the U.S. State Department, U.S. Agency for International Development, U.S. Trade and Development Agency, and U.S. International Development Finance Corporation will all help facilitate the funding, research, development, and deployment resources necessary for partner countries to meet their goals.
For a more in depth discussion of how this will impact U.S. carbon markets, see our EnerKnol Policy Primer: Carbon Pricing.
---
EnerKnol Pulses like this one are powered by the EnerKnol Platform—the first comprehensive database for real-time energy policy tracking. Sign up for a free trial below for access to key regulatory data and deep industry insights across the energy spectrum.
ACCESS FREE TRIAL