U.S. Energy Department Awards $54 Million for Innovative Clean Energy and Climate Projects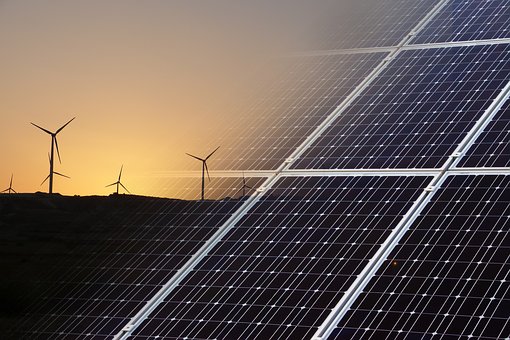 The U.S. Energy Department on June 9 announced $54 million in critical seed funding for 266 clean energy and climate related projects headed up by small businesses. The awardees encompass 235 small businesses across 42 states for projects focused on proof-of-concept prototypes for technological solutions that could help achieve the goal of net-zero emissions by 2050.
Project focus areas include advanced grid technologies, solar, hydrogen, carbon capture and storage, artificial intelligence, and electric vehicle batteries. Selected projects include grid-smart building controls for commercial building owners, developing experiential learning tools for the bioenergy field, and reducing size and cost of laser amplifiers, among others.
The awards are a part of the department's Small Business Innovation Research and Small Business Technology Transfer, or SBIR/STTR, programs. The department's focus on small businesses is aimed at using homegrown resources and technologies to encourage the next generation of energy innovation and create good-paying private sector job opportunities. The programs seek to foster participation in climate and energy innovation by underrepresented and overburdened demographics, including women and the socioeconomically disadvantaged. The initiative is also intended to increase the private-sector commercialization of novel technologies facilitated by federal funding. This is in line with the Biden administration's Justice40 Initiative, a commitment to delivering 40 percent of the overall benefits of clean energy technology to underprivileged demographics.
The department additionally released a request for information to understand current barriers and actions needed to ensure that the funding and innovation opportunities are more inclusive and equitable, and consistent with climate and Justice40 goals. The request for information is intended to inform the department on enabling a just and equitable entrepreneurial and innovation ecosystem for energy and climate technology research. Responses are due by Aug. 6.
---
Enerknol Pulses like this one are powered by the Enerknol Platform the first comprehensive database for real-time energy policy tracking. Sign up for a free trial below for access to key regulatory data and deep industry insights across the energy spectrum.
ACCESS FREE TRIAL