U.S. EPA Finds No Need for Financial Assurances From Power Plants to Cover Pollution Cleanup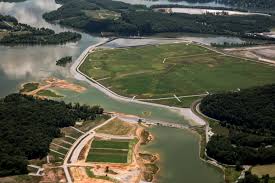 The U.S. Environmental Protection Agency on July 2 announced that it is not necessary to impose financial responsibility requirements for the electric power industry to cover the costs associated with the cleanup of hazardous substances released from power plants. The agency said that modern industry practices, along with current state and federal regulations, address risks from operating electric power facilities and, hence the financial assurances are unwarranted.
The EPA said that it analysed the need for financial assurances under the Superfund law that forces the parties responsible for the pollution to perform cleanups or reimburse the government for cleanup work. The evaluation was based on the degree and duration of risk associated with the production, transportation, treatment, storage or disposal of toxic waste, the agency said.
The proposed rule comes amid a series of changes that EPA is planning to weaken the the 2015 Obama-era rule governing the disposal of coal ash, a toxic byproduct of coal-fired power plants, to give states more flexibility in permitting programs. Last July, the agency completed the first batch of revisions to weaken the rule by allowing EPA or states to suspend groundwater monitoring requirements under certain instances, permitting the use of technical certifications instead of requiring professional engineers, and extending the deadline for facilities to close coal ash units because of an inability to comply with regulations. In August 2018, the U.S. Court of Appeals for the District of Columbia Circuit sided with environmental groups, ruling that portions of the 2015 rule were inadequate. 
Last month, the EPA proposed to allow Georgia to operate its own coal ash permitting, following Oklahoma which became the first state to receive authorization last year to have complete regulatory oversight of the waste management process.
Environmental groups Earthjustice and Environmental Integrity Project released a report showing that 91 percent of reporting coal plants are contaminating groundwater across the nation. Earthjustice noted that EPA's proposal fails to consider this evidence and does not take into account the the risk that utilities may be unable to pay for the cleanup.
The EPA faces court-ordered deadline to take final action on the rulemaking by Dec. 2, 2020.