U.S. EPA Relaxes Regulations for Coal Ash Sites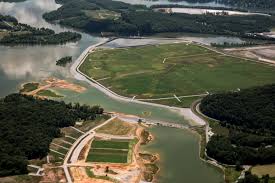 The U.S. Environmental Protection Agency on July 30 proposed changes to remove restrictions from a 2015 rule, which limited coal ash use to 12,400 tons per site. The proposal is the agency's latest effort to weaken the the Obama-era rule governing the disposal of coal ash, a toxic byproduct of coal-fired power plants.
EPA is proposing to replace the numerical threshold with location-based criteria to determine whether coal ash is being beneficially used or considered disposal. The agency would require an assessment if the coal ash use involves an unstable area, wetland, floodplain, fault area, or seismic zone.
The proposal would also combine the requirements for on-site and off-site use to establish a single approach that applies to all temporary placements, regardless of whether the coal ash piles are intended for beneficial use or disposal.