Trump Administration Approves 690-Megawatt Solar Project, Largest in U.S.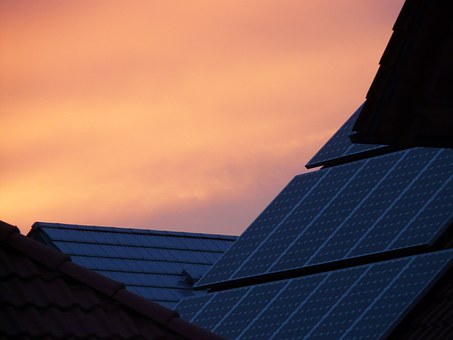 The U.S. Interior Department's Bureau of Land Management on May 11 approved the Gemini Solar Project, a proposed 690-megawatt facility, located about 33 miles northeast of Las Vegas. The $1 billion project, which includes 380 megawatts of battery storage, is expected to be the eighth largest in the world. The project will serve NV Energy under a 25-year power purchase agreement, and help the utility fulfill its requirements under Nevada's renewable portfolio standard, which was doubled last year to 50 percent by 2030.
The solar-plus-battery project is being developed by Quinbrook Infrastructure Partners in collaboration with Arevia Power. The facility, spanning 7,100 acres of BLM-administered land, is expected to generate enough power to supply  260,000 homes in the Las Vegas area and Southern California markets. The project is anticipated to reach completion in 2022, with the first phase expected to come online  in 2021.
The project will largely promote infrastructure investment and create vast job opportunities to facilitate economic growth and energy security. It will support a workforce of 500-700 workers, with up to 900 at peak construction and add about 1,100 jobs to the local community. It is estimated that a $712.5 million wage economy and total output will be generated during construction.The project is anticipated to bring over $3 million federal revenues annually.
The renewable energy output is expected to offset emissions of about 384,000 metric tons of carbon dioxide equivalent per year. The department's preferred alternative involves a mowing method, which is expected to have fewer impacts on native vegetation and wildlife.
The authorized photovoltaic solar electric generating facility and ancillary facilities include: 
34.5 kilovolt overhead and underground collector lines;

a two-acre operation and maintenance facility;

a 380-megawatt solar-powered battery system capable of storing and deploying over 1,400 megawatt hours when necessary;

three substations, access roads, and other supporting facilities.
The Gemini project is consistent with President Trump's executive order issued in 2017 which aims to promote development of domestic energy resources and follows a 2017 secretarial order to prioritize infrastructure projects and streamline environmental reviews.