U.S. Produces Record Amount of Energy From All Sources Except Coal: EIA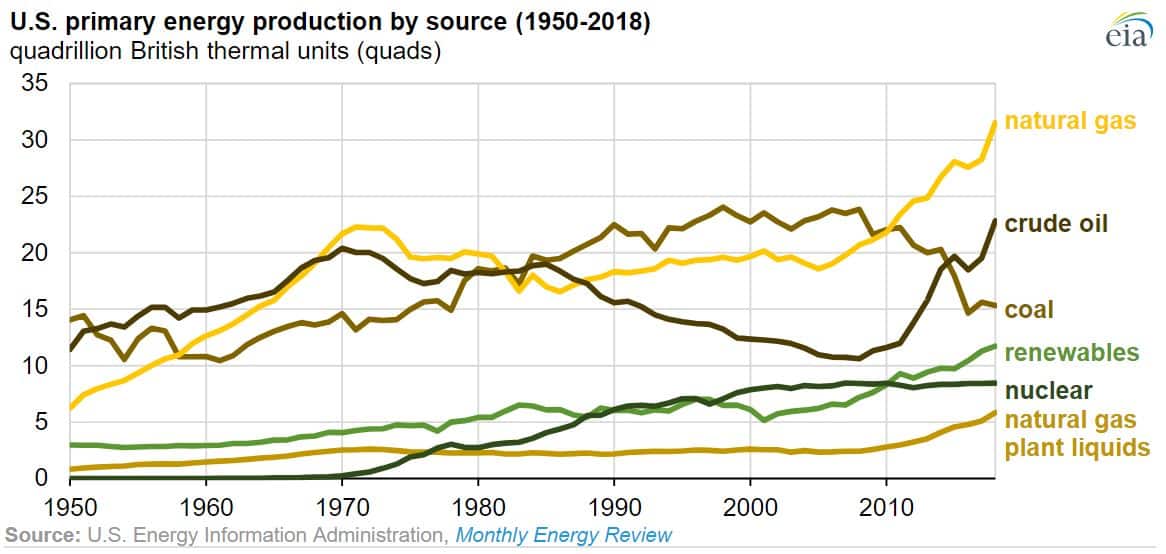 The United States produced a record amount of energy from various sources in 2018, reaching 96 quadrillion British thermal units, 8 percent higher than in the previous year, according to the Energy Information Administration's latest Monthly Energy Review.
While fossil fuels like crude oil and natural gas saw increases of 17 and 12 percent respectively compared to the previous year, accounting for 57 percent of all U.S. energy production, coal fell by 2 percent, making it the only energy production source to decrease in 2018.
Energy production from renewable energy went up by 4 percent compared to 2017, driven mainly by the uptake in solar. Nuclear generation remained virtually unchanged in 2018.
Consumption also reached a record high of 101 quadrillion British thermal units in 2018, about 4 percent higher than the previous year, albeit outpaced by the jump in production.