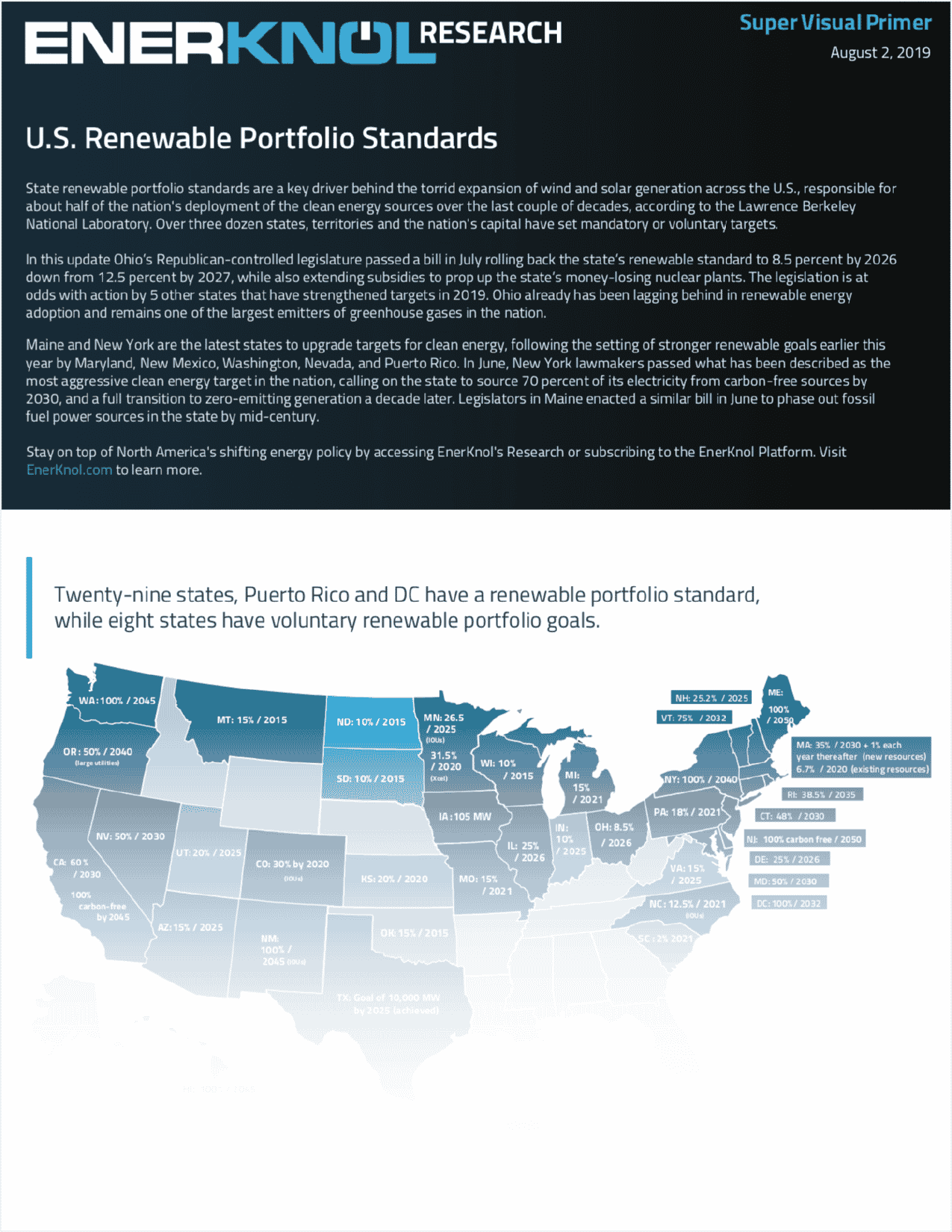 State renewable portfolio standards are a key driver behind the torrid expansion of wind and solar generation across the U.S., responsible for about half of the nation's deployment of the clean energy sources over the last couple of decades, according to the Lawrence Berkeley National Laboratory. Over three dozen states, territories and the nation's capital have set mandatory or voluntary targets.
In this update, Ohio's Republican-controlled legislature passed a bill in July rolling back the state's renewable standard to 8.5 percent by 2026 down from 12.5 percent by 2027, while also extending subsidies to prop up the state's money-losing nuclear plants. The legislation is at odds with action by 5 other states that have strengthened targets in 2019. Ohio already has been lagging behind in renewable energy adoption and remains one of the largest emitters of greenhouse gases in the nation.
Maine and New York are the latest states to upgrade targets for clean energy, following the setting of stronger renewable goals earlier this year by Maryland, New Mexico, Washington, Nevada, and Puerto Rico. In June, New York lawmakers passed what has been described as the most aggressive clean energy target in the nation, calling on the state to source 70 percent of its electricity from carbon-free sources by 2030, and a full transition to zero-emitting generation a decade later. Legislators in Maine enacted a similar bill in June to phase out fossil fuel power sources in the state by mid-century.